How to Make Your 4 Seasons Room Reflect Your Personality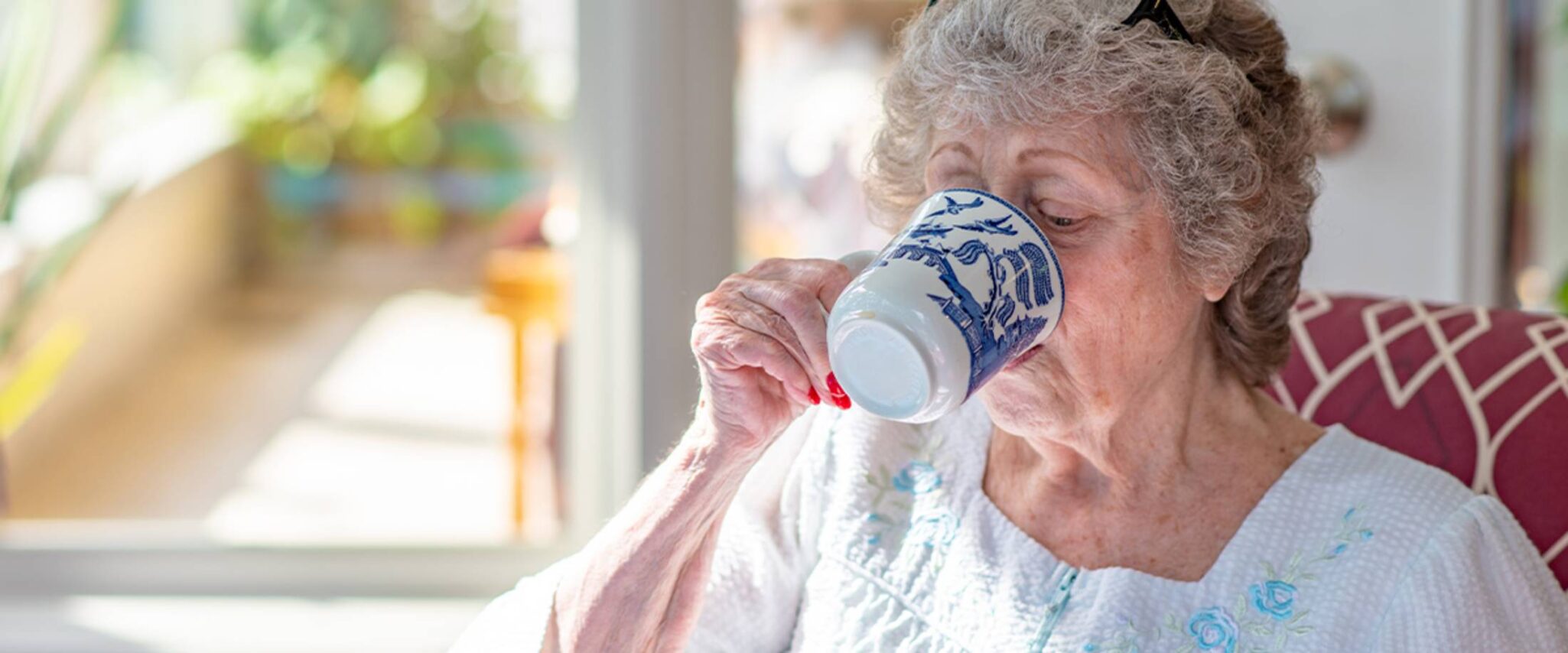 Did you know our senior apartments and terrace homes come with spacious four-seasons rooms that have bright sunny interiors? And they're easy to personalize – especially when you start with these helpful home décor ideas designed especially for rooms like these.
How will you use it?
This lovely "bonus" room can be used in all kinds of different ways. Knowing what your primary purpose is will help you choose just the right furniture and home décor for your four-seasons room.
Dining options
A round table for two sets the scene for having a breakfast nook. If you love to entertain friends or want to have the grandkids over for lunch, add a sturdy table that has foldout leaf extensions to make room for everyone. Add a side shelf for storing extra plates or setting out buffet-style food and drinks. And try hanging some white string lights to add atmosphere.
Additional living space
Turn your four-seasons room into a unique workspace where you can tackle tasks or pursue hobbies. A desk or work table, comfortable chair, attractive shelves to store supplies, and a nice floor lamp will get you started. If you'd rather use your room for relaxation, decorating ideas include comfortable recliners or chaise lounges, a coffee table and side tables to rest your drinks on, bookshelves for your favorite reads, and attractive throw blankets to add color and keep you cozy.
Take advantage of the light.
Before you add any furniture, take note of what kind of sun exposure your room gets. It will matter when it comes to choosing plants and window coverings. And it will also impact how you use the room.
If it has eastern exposure, you probably don't want to choose plants that need full sun, and you may need extra lighting for the afternoon and early evenings. Good morning light is helpful if you want to paint or do craft work, so consider setting up your sunroom as an art studio.
If you have western exposure, the sun will be much brighter in the afternoons – which may mean choosing window coverings that cut the glare and furniture fabrics which won't fade in the sun. It also means you may be perfectly set up to enjoy cocktails or coffee as you watch the sun set.
Decide your color scheme.
As with any room, a clear color scheme will help make it feel well put together. Some color decorating ideas include:
Neutral with pops of color
This will give your four-seasons room a peaceful, airy feeling. Start by choosing paint and furniture pieces in shades of cream, taupe, white or gray. Your rug could have a subtle pattern that adds color that you can match in your pillows, throws and accent pieces.
Bright and bold
Add energy to the room by choosing a bold jewel tone or bright and sunny solid colors as your inspiration. Use touches of pattern in pillows, lampshades and artwork, and use a neutral accent wall paint color that will help your main colors shine.
Themed patterns
Tropical prints, bold geometrics, springy florals, subtle stripes – use whatever patterns make you feel right at home. The trick is not to overdo it so the patterns don't overwhelm the room. If you have a boldly patterned sofa or chairs, choose a rug and pillows that are solid. Choose paint, plants and home décor pieces that complement the patterns without competing with them or creating too much visual noise.
Keep it low-maintenance.
The last thing you need is to make more work or worry for yourself. Choose fabrics and surfaces that are easy to clean. That way you don't have to worry about spills and stains, or food crumbs getting into small grooves or crevices.
Go for simplicity.
Don't crowd the room with extra furniture (or furniture that's too big) or fill it up with too many small items that will need dusting. Be selective and only decorate with things you can use and that bring you joy.
Buy for flexibility.
When you choose furniture that's not heavy or awkward to move, it's easier to have rearranged whenever you need to – or want to. Look for dual-purpose items so you can do more with less. Coffee table ottomans, footstools with storage, fold-out side tables, and small portable carts are all stylish and practical additions to a four-seasons room.
When you move to Freedom Village at Brandywine, you can start adding your own personal touches right away by choosing your favorite flooring and paint colors. If you'd like to see our floor plans that include spacious four-seasons rooms waiting for you to make your own, you can take a look right here.