How Personal Care Keeps You Independent Longer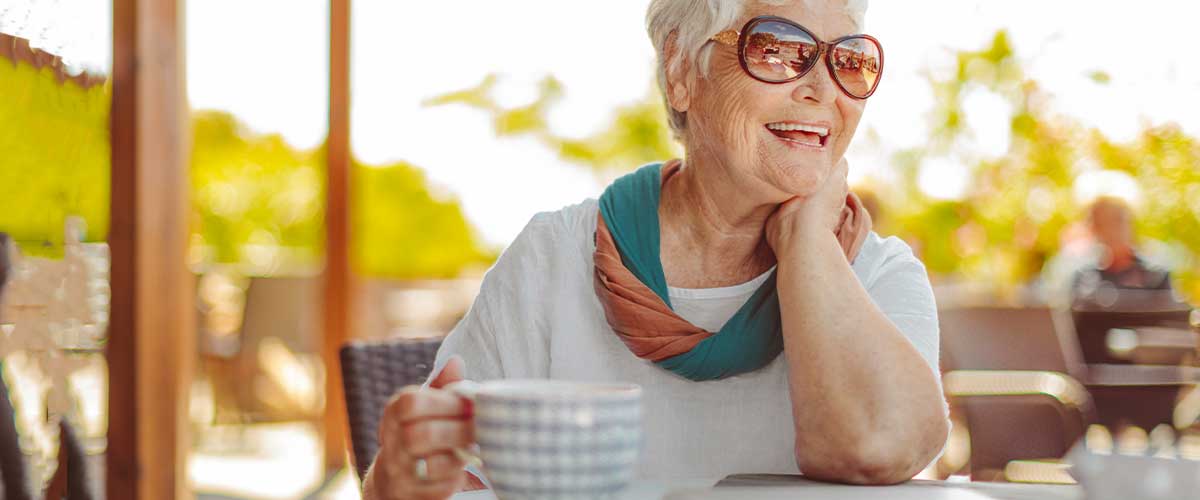 What does "remaining independent" mean to you as a senior, or to your loved ones as they age? For most people, independence means being in control of their time and their decisions, whether it's how to spend the day or choosing when to eat.Senior living communities respect and support this need for independence in every way, and that's one of the greatest advantages of the senior community lifestyle. If the time comes when you need help with personal care — which could be any of the activities of daily living (ADLs): eating, bathing, getting dressed, toileting, transferring, and managing incontinence — the support will be there, helping to ensure you can continue to remain independent longer.
What Does Independence Really Mean?
It's been ingrained in us from babyhood to equate independence with being able to do the basic activities of daily living by ourselves. But, really, the concept of leading an independent life has much more to do with the freedom to choose how you live each day. Having the option to get a little assistance if you need it is actually the best way to help you continue to enjoy a vibrant independent life for years to come.The best senior living communities are designed for aging gracefully. You can live a carefree lifestyle of fun, fitness, growth, culture and socializing, and as you grow older, the personal care provisions you may need are already in place to help you remain as independent as possible.Senior living communities celebrate and support your desire to remain independent. It's why you'll often hear them encourage seniors to make the move earlier and younger in order to enjoy everything longer, stay active and independent, and enjoy life to the fullest!
Freedom, Not Dependence
Seniors often express concern that once they begin to need help with activities of daily living (ADLs), they stop being in charge of their own lives. But nothing could be further from the truth.When you think about it, having a helping hand with personal care actually maximizes your freedom. If getting a little assistance stepping into the shower and dressing is all it takes to get you ready to make the most of your day, isn't it well worth it?Then, of course, the fun decisions are up to you. Take that walk in the park, see a concert, play cards or socialize with friends in your neighborhood, or grab one of the community's complimentary shuttles and head to town — the world is still your oyster — and you haven't lost your independence at all. In fact, you've gained so much more of it!
Personal Care the Way You Want It
The goal of offering personal care assistance is to provide just the right amount of help without making anyone feel dependent or incapable. While an assessment is always done to determine if and how you could benefit from help with personal care, the level of assistance you receive is always your choice. You'll only get the support you really want and need, so you remain in control of your life and maintain your independence.Of course, the extra attention that comes with personal care help also means that new or changing health conditions can be noticed and addressed early. It's just another way we focus on keeping you healthier longer. It also means more peace of mind for you and your family.Remaining independent is everyone's desire as they age. Opting for personal care is a way to maintain that independence by accepting a helping hand from sensitive, caring staff, anytime you need it.
You and your family can learn more about the personal care options and vibrant lifestyle so many seniors enjoy at Freedom Village at Brandywine by visiting our full website or by calling 484-320-3250 for more information.