What is VitalStim Therapy?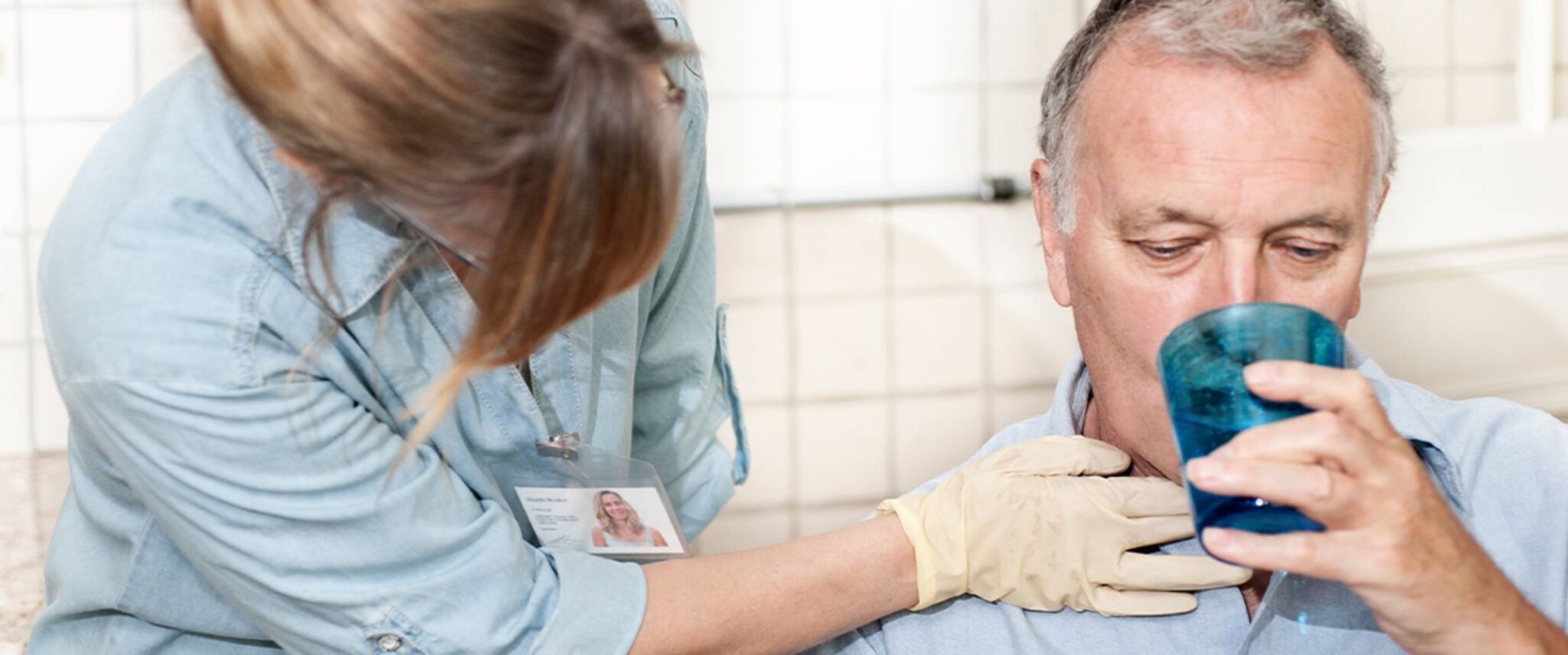 Recovering from an illness or injury can be daunting. The challenges ahead can seem insurmountable, but with the right team of trusted therapists and clinicians and smart, innovative therapy solutions, you can start making great progress toward returning to a sense of normalcy and comfort.Speech therapy is a commonly misunderstood form of treatment because the scope of issues and disorders it can help with are much broader than the name implies. And the technology used in speech therapy has come a long way. One of the main technological advances in this field has been VitalStim Therapy.
Doesn't Speech Therapy Just Help with Speech?
That's a common misconception. Many people believe the goal of speech therapy is to improve communication, and while that is one goal of treatment, it isn't the only goal. Speech therapy can help with both aphasia and dysphasia. Aphasia is a disorder that affects a person's vocal cords. Dysphasia is a disorder that affects a person's ability to swallow.
How Does Dysphasia Occur and What Are Possible Complications?
Dysphasia impacts roughly 15 million people in the United States, and the disorder can result from a number of different causes, including radiation therapy, stroke, Parkinson's disease or multiple sclerosis. Besides difficulty swallowing, signs of dysphasia can include drooling, regurgitation, coughing, gagging and heartburn.Of course, swallowing is vital to getting proper nutrition and staying hydrated. Seniors living with dysphasia can experience rapid and dangerous weight loss. Complications from malnutrition and dehydration can greatly increase the health challenges faced by seniors.
What Is VitalStim Therapy and How Does It Help?
An important part of a multifaceted approach to treating dysphasia is electrostimulation. Many expert speech therapists and speech language pathologists are using VitalStim Therapy to achieve remarkable results for seniors living with dysphasia. Therapists will place electrodes strategically on the outside of a senior's neck to initiate the neuromuscular electrical stimulation. Carefully calibrated currents will stimulate the motor nerves and muscles integral in the process of swallowing.Stimulation lasts for roughly an hour, during which the therapist will coach the patient through swallowing exercises, positions and maneuvers to help retrain the muscles. The combination of neuromuscular electrical stimulation with traditional treatment techniques can be very effective to help restore swallowing function and can reduce the amount of time the patient needs therapy.With a prescription from a physician, VitalStim Therapy sessions can be administered three to five days in a week. Depending on the extent of the patient's dysphasia, seniors can expect to see results after 6 – 20 sessions.
Where Can Seniors Find VitalStim Therapy in West Brandywine, PA?
At Freedom Village at Brandywine, our professional and personable speech therapists are trained in VitalStim Therapy. They've had great success helping seniors regain their ability to swallow. Seeing their patients' health improve with better nutrition and hydration is deeply rewarding, and the patients are able to recover the simple joy of good food and drink.If you'd like to find more about speech therapy at Freedom Village at Brandywine, reach out to a member of our team. They would be happy to tell you about the different services and therapies available in our award-winning rehabilitation program. If you or a loved one requires additional support, including physical or occupational therapy, neurologic rehabilitation or activities of daily living retraining, our multifaceted team can help in those areas as well.