How to Care for Aging Parents: The Responsibilities and Duties of Primary Caregivers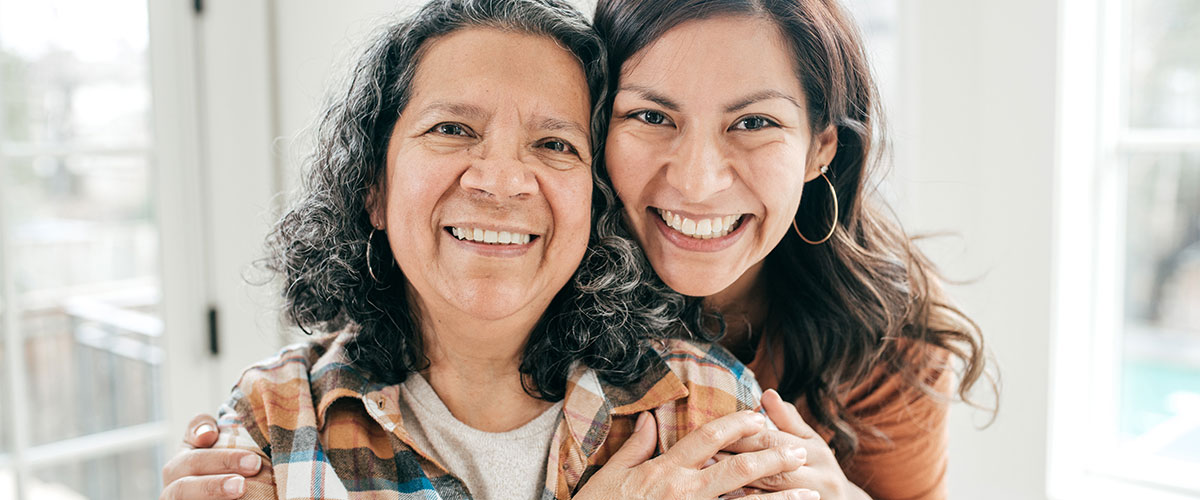 Children, friends and spouses want to do what's best for their aging loved one. For some, that means finding the right senior living community where their loved one can thrive. For others, that means assuming the role of their primary caregiver. This new relationship can be deeply rewarding, but it's also a complicated undertaking. If you think you might want to become the primary caregiver for your loved one, we've compiled a list of some of the caregiver responsibilities integral to the role, as well as some resources that may help.
Roles of a Primary Caregiver
Care Planner
Primary caregivers may be the captain of the care team, but they don't have to play alone. If you're lucky, you'll have several other people to call on to provide assistance to your loved one. With that support, you can spend more time tending to your other personal responsibilities and your own needs. As the primary caregiver, though, it will likely fall to you to put together the schedule of care for the group, to make sure there is a responsible person with your loved one whenever they need it. There are great apps now that can help you create a communication hub for each person involved in caregiving, like Caring Village or Lotsa Helping Hands.
Medical Advocate
You'll likely accompany your loved one to many of their doctor appointments and therapy appointments. You will want to keep track of prescriptions, dosages, new or worsening symptoms, and health insurance coverage and claims. That way, you can serve as the most trusted source of information about your loved one and make sure everyone providing care has a fuller picture of their health.
Medical Aide/Medication Manager
If your loved one has difficulty remembering to take their medications or sometimes takes the wrong dosage, you will want to take over medication management for the sake of safety. This is another task where an app can help you. Medisafe is a tool that sends refill reminders, tips and progress reports.
Personal Care Assistant
Good hygiene is a key element to your loved one's self-esteem and healthy living, which makes it one of the most important caregiver responsibilities. As seniors age, their immune system diminishes, so you'll want to pay special attention to keeping them away from germs. Bathing, toileting, and grooming become some of the most beneficial tasks caregivers can help their loved ones with. These can be delicate topics, so establish an open dialogue with your loved ones about their boundaries and yours to ensure everyone is as comfortable as possible.
Home/Financial Manager
As your loved one's abilities change, you may need to take over paying their bills, buying groceries and maintaining the residence — inside and out. You might even be granted some level of Power of Attorney to oversee their finances or health care.
Nutritionist/Meal Prepper
As older adults' appetites wane, it becomes even more important that their meals are packed with the nutrition they need. You might speak with their doctor to find out if any foods will interact badly with your loved one's conditions or their medications. Prepare meals that are appetizing enough that your loved one will consume enough calories and dishes that will provide vitamins and minerals to help them stay healthy.
Housekeeper
The cleanliness of your loved one's residence is just as important as their personal hygiene. Making sure their clothes are clean and their living space is healthy will help them physically as well as mentally.
Driver
If your loved one can no longer drive themselves, it may fall to you to help them get to doctors' appointments, personal care appointments and social events. Take time to consider what you'd need to make these outings successful. If your loved one has an assistive device like a walker or a wheelchair, make sure they will be able to transfer in and out of the car easily.
Companion
Every year, we're discovering more and more about the connection between mind and body. As such, a great primary caregiver will look after their loved one's mental health as well as their physical health. They will help their loved one participate in activities they find interesting, foster meaningful social relationships, and encourage a healthy level of optimism.
If Your Loved One Is in a Senior Living Community
If your loved one is part of a community, in personal care or skilled nursing, your role becomes much simpler. You can still serve as their advocate, take charge of finances and look out for their best interests, but you can also return to simply being their child, partner or friend.
At Freedom Village at Brandywine, we take care of our residents as if they were our own family, and we encourage friends and loved ones to take an active interest in their loved one's care. If you'd like to know more about the lifestyle, health care and amenities we provide, don't hesitate to reach out to us.