What is Life Like in an Independent Living Community?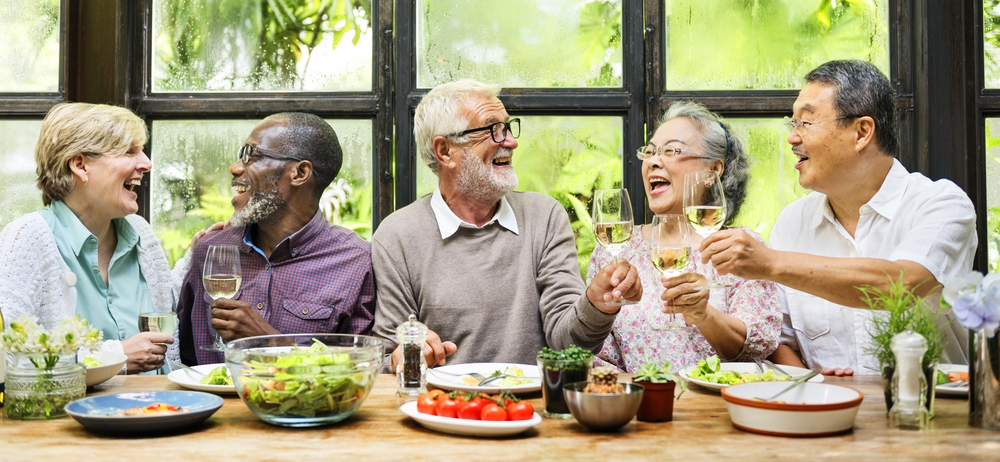 If you've ever wondered what it's like to live in an independent living community like Freedom Village at Brandywine, or even asked what independent living is, you should first know that there's nothing like experiencing it in person. For now, these benefits and pleasures of a day in the life of a resident here will help you gain an understanding. We can't speak for every senior living community, but we can offer insight into what it's like to live at a Life Plan Community like ours.
Embracing Your Independence
One of the most beloved advantages of residing in a senior living community is the freedom to live life on one's own terms. Here, you have the freedom to design your own schedule, tailoring it to your personal preferences and desires. Whether you prefer to savor a leisurely morning stroll, engage in an invigorating exercise class or dive into a captivating book in the cozy community library, the choice is yours. With ample time and the absence of daily household chores, you can finally embrace a maintenance-free lifestyle centered around your well-being and personal interests.
Abundant Daily Experiences
Life in independent living here means having a wealth of activities, services and amenities at your fingertips. With the freedom to set your own schedule, mornings at Brandywine can begin at a leisurely pace. Many residents start their day with a refreshing stroll through the beautifully landscaped gardens, taking in the beauty of the surroundings while connecting with nature. In the afternoon, and in fact all day, there are a multitude of opportunities for residents to continue pursuing their passions and discovering new interests. You'll find an array of options tailored to your preferences, such as fitness classes, art workshops, educational lectures and social clubs. Engage in invigorating exercise programs, learn new skills through enrichment classes or join a resident-led interest group. We also organize engaging outings to local attractions, cultural events and scenic destinations, allowing residents to explore the richness of Chester County.
Fine Dining Experience
Say goodbye to solitary meals and monotonous cooking. At lunchtime and dinner, residents gather in our elegant dining venues to savor a delightful culinary experience. The community's talented chefs create a diverse menu featuring fresh, locally sourced ingredients. Plus, our culinary team can tailor meals and menus to individual preferences and dietary needs, and our dining services even include delivery right to your home. Otherwise, residents have the pleasure of indulging in a delectable meal while engaging in lively conversations with friends and neighbors. The communal dining experience fosters a sense of camaraderie and provides an opportunity to forge lasting connections.
Personalized Care and A Focus On Wellness
Understanding that each resident is unique, with varying needs and preferences, our personalized care and services are at the heart of this exceptional community. From housekeeping and transportation services to assistance with daily activities, residents have access to a range of support options that ensure their comfort and well-being. Our approach to holistic wellness makes it easy for residents to prioritize their physical, emotional, spiritual and intellectual well-being. Fitness centers equipped with state-of-the-art equipment and exercise classes tailored to all fitness levels empower residents to stay active and maintain optimal health. Additionally, we offer educational programs, cultural events and workshops that provide opportunities for intellectual growth and enrichment.
In everything they do, residents here do it with confidence and peace of mind knowing they have a plan in place for whatever the future holds. Living in our Life Plan Community means you have access to personal care, memory care, skilled nursing and rehabilitation if your care needs ever change — all right where you live.
Thriving Social Connections
Living in a thriving independent living community where friendships flourish and social connections are nurtured is one of the most delightful aspects of the experience. Everywhere you turn there are opportunities to meet like-minded individuals from diverse backgrounds, sharing experiences, stories and laughter. Participate in group outings, game nights or book clubs, all of which create an atmosphere of camaraderie and support. From organizing volunteer initiatives to gathering with friends for drinks at the Hunt Club, our casual bar, the possibilities for social interaction and personal growth are endless. The community's vibrant social calendar ensures that there is always something exciting happening, fostering a strong sense of belonging and shared purpose among residents.
See For Yourself What It's Like to Live Here
At Freedom Village of Brandywine, every day is filled with vibrancy, fulfillment and a strong sense of community. From engaging activities and personalized care to fine dining experiences and thriving social connections, residents are immersed in a life that celebrates their individuality and promotes well-being. Freedom Village embraces the essence of senior living, offering a place where residents can truly thrive and enjoy a remarkable retirement experience. If you want to experience our resident lifestyle for yourself, don't wait to contact us today. We'll be happy to introduce you to the retirement lifestyle you've always dreamed of.