8 Trends in Luxury Retirement Communities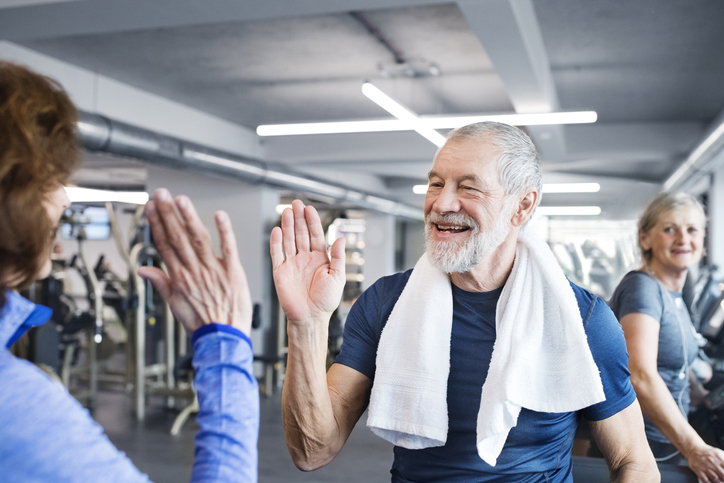 Hello, Chester County and Lancaster County, and howdy to everyone reading this across the farthest reaches of the internet. Are you or someone you love (or at least like enough to do some research for) interested in senior living options and curious about the latest trends in luxury retirement communities? Well, then you've come to the right place. Settle in and be prepared to be wowed by all the possibilities that lie before you in the realm of luxury retirement.
 We know it's 2023, but there are still a lot of misconceptions and misplaced fears when it comes to senior living and what you can expect from today's retirement lifestyle. We're not talking about the nursing homes of yore. No. Today's best senior living communities are fully decked out with resort-style amenities and services to provide maintenance-free living.
 And by living, we mean living large. No worries today or tomorrow or anywhere down the road. That's because many of the best luxury retirement communities are what's known as CCRCs or Life Plan Communities. You can learn more about what that means in the cute little video you'll find at this link, but for the sake of this article, just know that a portion of what you pay to live at a Life Plan Community goes to securing access to future health care at predictable rates should you ever need it.
OK, now that we're on the same page about the basics, let's dive into the luxuries!
Top 8 Luxury Retirement Community Trends



1. Creating a community-driven, service-oriented lifestyle
If COVID-19 taught us anything, it was that a sense of community is important. This is especially true for those in their retirement years. There is no substitute for focusing on our wellness, and being a part of an active community does wonders for our well-being.
What to expect: upscale senior living communities that offer a combination of luxury living, personalized experiences and wellness opportunities



2. A greater focus on independence
Luxury senior living is all about you. Although being a part of an active senior social group is certainly important, your happiness begins with the extent to which your personal needs and desires are met. And, as we grow older, one of our biggest desires is to remain independent. Heck, our country was founded on a similar declaration. It's ingrained into us. The best luxury retirement communities allow you to make your own schedule, attend events that interest you, visit places outside the community, and generally come and go as you please.
What to expect: programming, amenities and transportation that fit your lifestyle, not that seek to force you to fit inside a box of what a community expects



3. Plenty of activities to get involved in
Puttering around the house is for people with nothing better to do. Not for you. You know that staying independent means staying active. Look for communities with robust activities calendars and clubs set up and run by residents.
What to expect: a broad array of activities, clubs, and organizations to keep your mind and body sharp and your calendar as full as you'd like



4. The opportunity to live among like-minded people
We're not talking homogenization. No, that's boring. But the most innovative luxury senior living communities understand that residents want more than room and board. Three meals and a bed won't cut it.
What to expect: a robust community of seniors who have stories to tell, life experiences to share, and points of view to learn from



5. Downsizing without downgrading
Luxury retirement communities deliver everything you desire, everything you need, right to your doorstep. And, sure, you can opt for a large two- or three-bedroom apartment home or even a multi-story villa, but the real value is in the smaller residences. Why? Because living large means knowing that your apartment is just a place to rest between adventures.
What to expect: upscale senior living communities with acres of amenities, entertainment and opportunities right on campus



6. A sense of community
One of our biggest fears about growing old is that we'll be left behind, left alone. The best thing about retirement communities is the sense of belonging they foster. Staying social, being connected to other community members, finding your tribe. These are the things that define your retirement lifestyle.
What to expect: communities with gathering spaces to allow you to connect with neighbors and entertain visiting friends and family



7. Classes and lectures
Isn't it funny how when you're young you can't wait for school to be over, and when you grow older you hope you'll never stop learning? Perhaps it's because as we grow wiser with age, we understand that staying sharp means remaining curious and open to new thoughts and ideas.
What to expect: classes and lectures, lessons on hobbies, craft workshops, and other opportunities to learn new skills and study interesting topics



8. Individualized care plans
Luxury extends beyond aesthetics. In fact, this last trend just might be the most important. While none of us wants to think about the natural decline that comes with age, we can at least plan for it, and ensure we're living in a community where the best care isn't just available but focused on our unique needs.
What to expect: on-site medical staff, dietitians, chefs, and mental health professionals who work together to provide a healthy lifestyle and the support you need
Looking for luxury senior living in West Brandywine, PA?
 If you've read this article and are excited to find an upscale senior living community where these trends not only exist but are just the beginning, you should look at Freedom Village at Brandywine. We offer resort-style amenities, world-class services, and opportunities to live your life your way. Every day.