How Occupational Therapy Can Help Seniors Regain Independence with Activities of Daily Living Retraining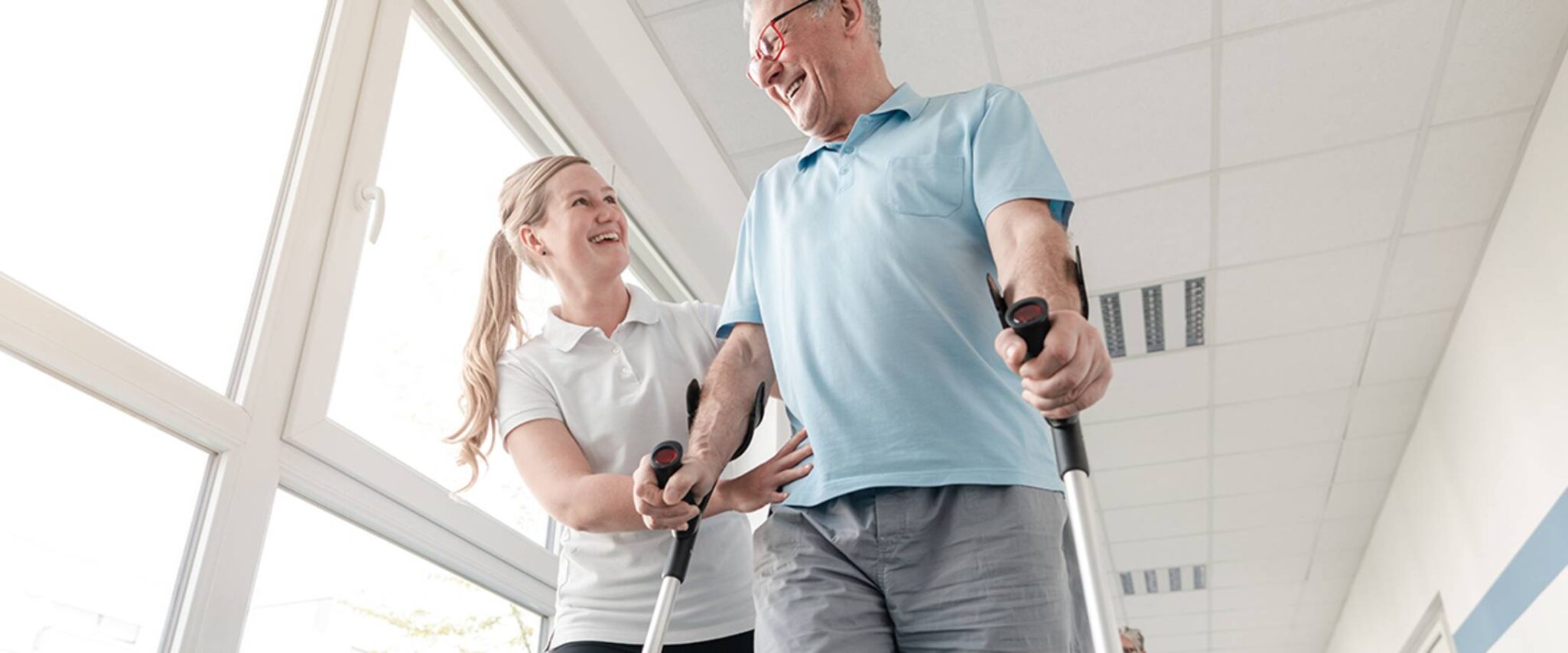 Seniors and their loved ones want to maintain independence and ensure safety as much as possible. If a senior is facing a diminished ability to accomplish activities of daily living or instrumental activities of daily living due to an illness or injury, occupational therapy is a key part of regaining some of that independence and sense of personal accomplishment.
What Are Activities of Daily Living (ADLs)?
ADLs are critical skills that permit anyone to live independently and care for themselves.
Walking
Medical professionals actually call this "ambulating," and the term refers to a person's ability to move around their environment with ease.
Dressing
An independent senior needs the range of motion and agility needed to dress and undress themselves
Eating
Does the senior have the ability and the dexterity to raise food from a plate to their own mouth?
Transferring
A senior needs to be able to move themselves from one position to another — standing from a chair or rising from a bed.
Toileting
For their cleanliness and dignity, a senior needs to be able to move to and from the toilet, use it, and clean themselves.
Bathing/Grooming
For the sake of hygiene, a person should be able to wash themselves in the bath or shower, brush their teeth, and comb their hair.
Medication management
Can a senior remember to take their medications at the same time each day and in the correct dosages?
What Are Instrumental Activities of Daily Living (IADLs)?
IADLs include regular upkeep and supply tasks that ensure a person can see to their own basic needs.
Transportation
Easy access to transportation is necessary for a person's emotional and physical health.
Managing finances
For their security, a senior needs to be able to make the kind of competent financial decisions they have throughout their life.
Shopping
Does a senior have the mobility and transportation abilities needed to move around a store and retrieve the items they need?
Cooking/Meal preparation
Cognitive and dexterous abilities allow someone to be safe and successful in the kitchen.
Housekeeping
Maintaining a clean and healthy house takes strength, eyesight, flexibility and endurance.
Home maintenance
Home maintenance can become strenuous in the same way as housekeeping. Can a senior safely paint, mow, climb a ladder, pull weeds, etc?
How Can Occupational Therapy Help?
Occupational therapy is  a research-based therapeutic practice that helps people participate in everyday activities, either by modifying the activity or the environment to better suit a person's abilities.The exact approach an occupational therapist will take will depend on the senior's needs. They'll develop an individualized care plan for each older adult, which may also include family members and caregivers. That way, they can be sure the senior has a strong support system around them.
Benefits of Occupational Therapy for Seniors
Solutions to Daily Challenges
A combination of rehabilitation strategies, exercises and education can help seniors find solutions to the challenges and frustrations they regularly encounter.
Memory Loss Support
Intervention in the early stages of memory loss can help slow progression and keep seniors independent longer. Occupational therapists will likely recommend adaptation and compensation techniques, like memory prompts and environmental changes, to help a senior enjoy better and safer quality of life.
Low Vision Support
If a senior is living with diminished vision, an occupational therapist can help them design their residence and code their belongings with bright colors and high contrast to make them easier to identify. A therapist may also suggest exercises that promote visual awareness to help the senior compensate.
Environmental Modifications
If a senior is not already benefiting from a senior living community, they will likely need to adjust their environment to their abilities. This endeavor may include adding grab bars, walk-in showers or bathtubs, ramps, slip-resistant floors, and monitoring systems.
Caregiver Assistance
Family, friends and caregivers are an important emotional — and sometimes physical — support for seniors. Occupational therapists can help provide up-to-date facts about a loved one's illness or challenges and educate the caregiver on healthy strategies to cope. When the need arises, every senior deserves quality support for activities of daily living. If you'd like to know more about personal care or rehabilitation services, like occupational therapy, at Freedom Village at Brandywine, contact us. We'd be happy to share more details about any of the services we offer.