How to Find a Retirement Community that Matches Your Lifestyle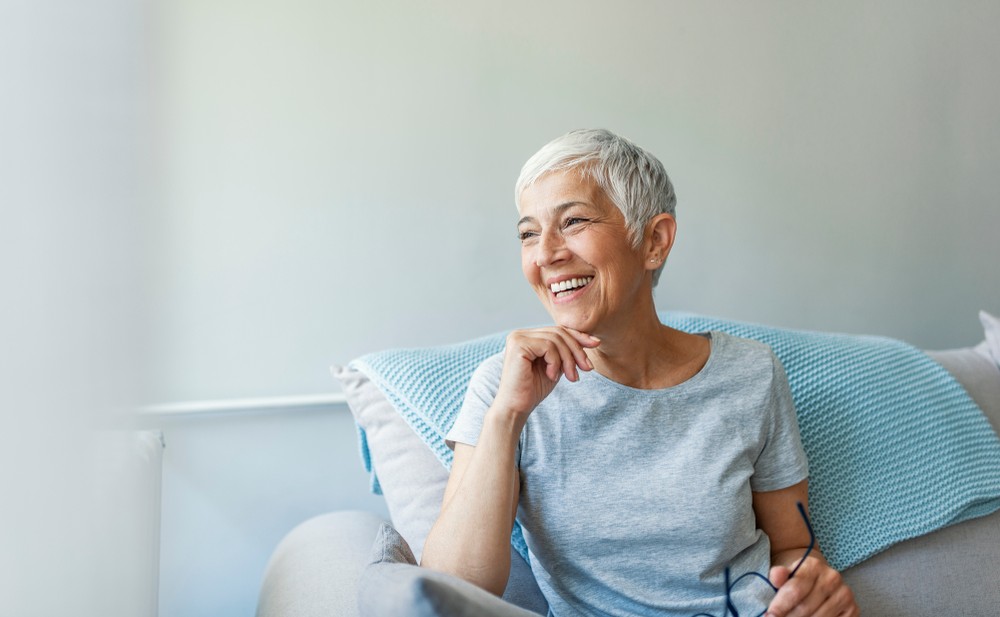 When you envision your retirement years, what kind of lifestyle do you see yourself enjoying? Will you be busy traveling, hitting the golf course, relaxing by the pool, taking an art class, practicing yoga, or connecting with friends over coffee? There's no limit to what you can do in retirement, especially when you set yourself up for success. Choosing the right senior living community can be the springboard to help you reach your retirement dreams.
What's Your Ideal Retirement Lifestyle?
With so many different senior living options available to you, how do you know where to start? Of course, the community location, residential options, and services offered are a big part of your decision. But don't forget the importance of choosing the lifestyle you want in a place where you feel at home. Finding a retirement community that fits your lifestyle is the key to a fulfilling future.
Your ideal retirement lifestyle might be relaxed or action-packed, luxurious or laid-back, spontaneous or predictable — or any combination of features matching your needs and preferences. The community you choose to call home should be a place that allows your individual style to shine, and where you feel inspired to make the most of your retirement. 
Let's explore some common themes that point toward the retirement lifestyle you want, and tips for finding a senior living community that reflects your unique style.
#1: World Traveler
Whether you go by land, sea or air, traveling to visit family or see the world is a top priority for many retirees. Your senior living residence can be your hub for recharging before you jet off on your next adventure. With a lock-and-leave lifestyle, you don't have to worry about who will take care of your home while you're away. 
Tip: Find out if a community offers 24/7 security on campus and a concierge service with options to have a staff member enter a resident's home upon request to water plants or take care of other requests while you're away.
#2: Lifelong Learner
No matter how much knowledge you've gained in a lifetime, there's always more to learn! If you love expanding your horizons and trying new things every day, you want to find a community that inspires learning and creativity in older adults. 
Tip: Seek out opportunities for lifelong learning and adventure through activities, outings, and educational programs offered by a senior living community.
#3: Social Butterfly
Retirement is a great time to enrich your life with friendship, whether that means reconnecting with old friends or meeting new ones who share your interests and zest for life. Whether you're an introvert or extrovert by nature, you can find ways to broaden your social circle in a senior living community.
Tip: Get to know a community and its residents by taking a tour and spending time on campus. Talk to residents and ask what they enjoy about the community and lifestyle.
#4 Living the Good Life
Just imagine the feeling that comes with a maintenance-free lifestyle. Simply grab a refreshing beverage and put your feet up while someone else mows the lawn. You can worry less about chores and home upkeep, and focus your attention on family, friendships, and having fun!
Tip: Get acquainted with the services and amenities included as part of a community's monthly fee, so you know what to expect and how you'll make the most of your free time.
#5 Focused on Wellness
Maybe you've made healthy choices your whole life, or maybe you're inspired to turn over a new leaf in retirement. Either way, this is your time to make wellness a priority in your life. With nutritious, chef-prepared meals made fresh with local ingredients, you can fuel your body with healthy food. Many senior living communities have wellness programs and fitness centers on-site, with regularly scheduled fitness classes to keep you fit and active.
Tip: Explore wellness opportunities on campus and find out if a community has a holistic wellness program that supports wellness for mind, body, and spirit.
#6 Pet Lover
If you have a furry friend in your life, your life might revolve around taking care of them. Pets are like family, and you want to find a place where they'll fit right in. You and your furry companion will love the open air, beautiful scenery, and walking paths of a pet-friendly community like Freedom Village at Brandywine.
Tip: Ask about a community's pet policy so you know what to expect if you plan to move in with your pet.
Why Choose Freedom Village at Brandywine?
Freedom Village at Brandywine offers an exceptional value in senior living on a beautiful campus in the heart of historic Chester County. It's a place where you can enjoy upscale amenities and maintenance-free living in our beautifully designed independent living condominiums. Plus, you'll have the peace of mind and financial security of living in a Life Plan Community with award-winning health services if you ever need them. You'll enjoy a strong sense of community among friends and opportunities to participate in a full calendar of engaging activities.
As you consider your options, feel free to contact us to ask questions or request additional information. We're here to help you make the right choice so you can start living the retirement of your dreams.