7 Signs It's Time to Leave Your 55+ Apartment and Move into a Senior Living Community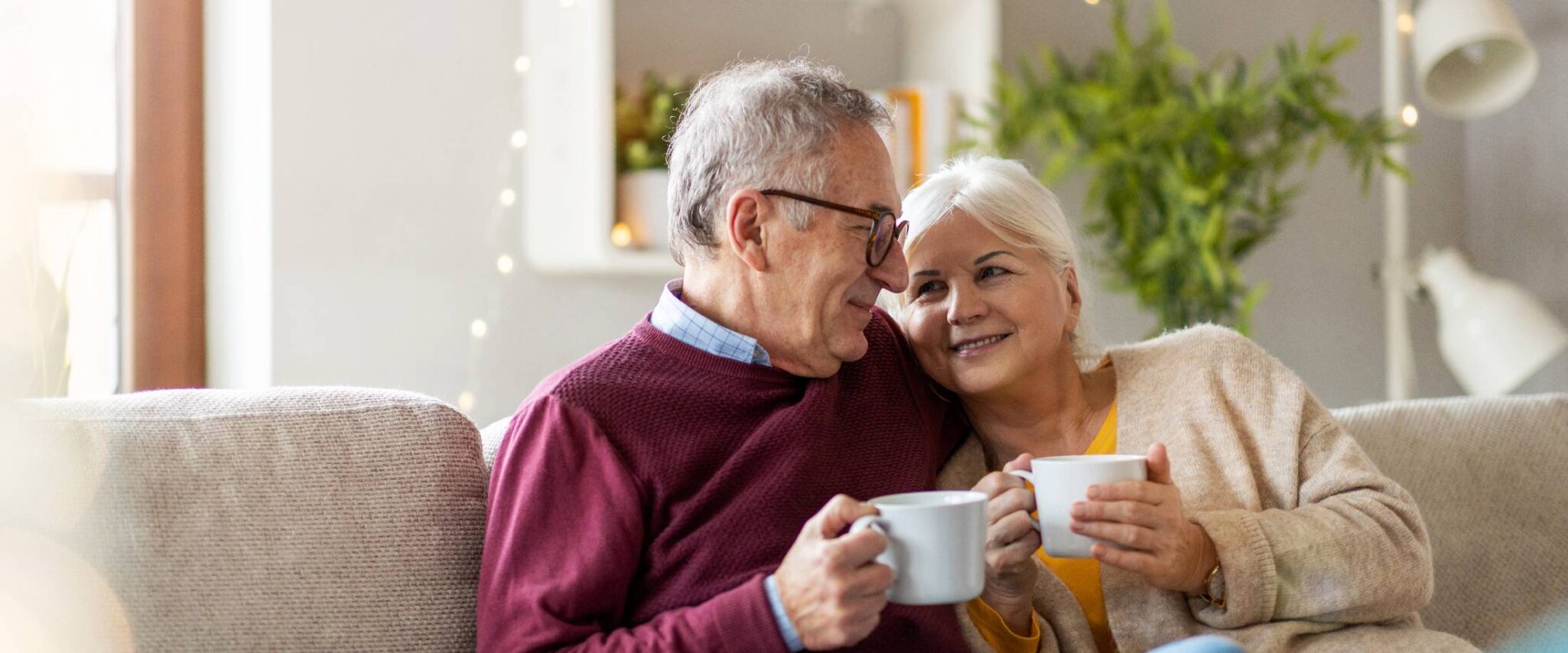 Are you currently living in a 55+ apartment and wondering whether it might be time to move into a senior living community? Are you beginning to feel unsure about your total independence? Do you think you might be more relaxed and reassured if you had some help? You may be reluctant to give up your current lifestyle, but you could consider the possibility that your day-to-day life may actually improve if you had convenient access to assistance.
Here are some signs you can look for to determine whether you or your loved one might benefit from leaving a 55+ apartment and making a move into a senior living community.
1. Having Trouble Keeping Up with the Activities of Daily Living
These basic activities include bathing, dressing, grooming, laundry, and other aspects of personal hygiene. If you find you aren't showering as often as you used to, it may be because you're beginning to have trouble getting in and out of the shower, or you're concerned about falling. If you're not bathing or wearing clean clothes as often as you should, how you look and even smell can become noticeable to others.  Being clean, groomed and nicely dressed are signs of a healthy lifestyle, and give you feelings of self-worth and dignity. If you think assistance in these areas would help you maintain proper hygiene, and the comfort and pride associated with it, a move into a senior living community might be a positive step for you to take.
2. A Messy or Cluttered Home
Keeping up with constant household chores can be a challenge for anyone. For some seniors, a home that's always messy, cluttered and getting worse is one of the clearest signs that living in total independence has become too much of a burden. Many people hire a cleaning service, but if even that isn't enough to stay ahead of dirty dishes piling up in the sink or food left on the counter, this could be a sign that an increased level of assistance is in order.There can even come a point where a mess or disrepair is causing a safety hazard. If hallways are cluttered, or a carpet is loose or buckled, or if lights are out that haven't been fixed, these can lead to a fall, injury, and the need for more serious care. A senior living community would ensure a safe, tidy and comfortable home.
3. No Longer Socializing Regularly
An active social life is important for the mental and emotional health of seniors. A 55+ apartment can be an ideal living situation for seniors who are newly retired and active. But if the responsibilities of living independently have become exhausting, or it feels like too much of a chore to go out and maintain friendships, your mental and even physical health can suffer. If you find yourself isolated in your home more often than you'd like, or bored and wishing you had more opportunities to see people, you might benefit from having more convenient access to social activities. This sort of service would be right at your door with a move into a senior living community.
4. No Longer Participating in Hobbies and Interests
Along with socializing, seniors live happier and more enriched lives when they take time to pursue solo activities they enjoy. Gardening, cooking, painting, journaling and so on are all popular hobbies, and seniors who pursue them get the benefit of the mental stimulation and the contentment of doing something they enjoy.If you find yourself beginning to lose interest in hobbies you used to love to do, you should ask yourself why this may be. Is it too tiring to go out and gather supplies? Is it no longer worth the effort it takes to set up beforehand and clean up afterward? If you're feeling that the hobbies you once loved are becoming more trouble than they're worth, it might be time to consider living somewhere that provides convenient access so you can enjoy your beloved hobbies once again.
5. Increasing Mistakes with Money Management
Managing your money can sometimes feel overwhelming at any age, but there are signs to look for that may indicate handling your own finances has become too much of a burden. If you have a growing pile of unopened mail or a stack of bills that haven't been paid, this can indicate you'd benefit from some help. If improper money management goes on too long, you can find yourself in financial trouble.When you're thinking about when to move into senior living, you should consider the fact that your monthly expenses will be greatly simplified. You'll also no longer have to deal with large, unexpected bills. You can find real peace of mind in a Life Plan Community, which is a senior living option that offers independence now and guaranteed assistance later on should it ever become necessary.
6. Difficulty with Medication Management
Proper management of medication is one of the most important activities of daily living for seniors. True independent living means being able to handle your medications entirely on your own. Do you sometimes forget to take your medications? Or worse, have you ever forgotten you've already taken a certain medication and taken another dose? Either of these scenarios could be harmful.The CDC estimates there are as many as 350,000 American seniors hospitalized each year due to either underdosing or accidentally overdosing on prescription medications. A move into a senior living community comes with the assistance of medication management by trained professionals.
7. Noticeable Weight Gain or Loss
Putting on a few pounds isn't by itself an emergency, but for seniors living alone, the reason why should be considered. It could be that regular exercise isn't as easy as it used to be. It may also be a sign of depression. People who are feeling low may find comfort in eating more. On the other hand, noticeable weight loss when there isn't a strict diet plan in place could be a sign that grocery shopping or cooking independently has become too much trouble, or could even signal a more serious health problem. A move to a senior apartment can include access to dining services in a restaurant-style setting, with quality, chef-prepared foods that are designed by nutritionists with seniors' health in mind. And the social aspect of eating with others, along with opportunities to interact and exercise, can address some possible underlying causes of weight loss or gain.
True Independence at Freedom Village at Brandywine
Everyone values their independence. This can be especially true for seniors who are enjoying the freedom of retired life. But if some responsibilities are becoming difficult, living alone can begin to impede your freedom. A move into a senior living community, where you can receive some level of assistance if you need it, can actually help you regain your independence.The health and wellness services at Freedom Village at Brandywine will help you manage your health care, so you and your loved ones don't have to worry about your medications, doctor appointments or paperwork. You can also receive any personal care you may benefit from, such as assistance with hygiene and grooming.  Best of all, the long list of services and amenities available for you to enjoy at Freedom Village at Brandywine means that life is about to get a whole lot more fun and interesting. Restaurant dining, housecleaning and lawn care are just the beginning. Right outside your door, you'll find our fitness center, art studio and game room. And beyond that, you'll have access to shows, concerts and classes, daytrips, and so much more.
If you're living in a 55+ apartment and wondering whether it might be time to consider a move to a senior living community, contact us to find out how you can regain true independence and get the most out of life every day.