Tech and Tools for Seniors with Low Vision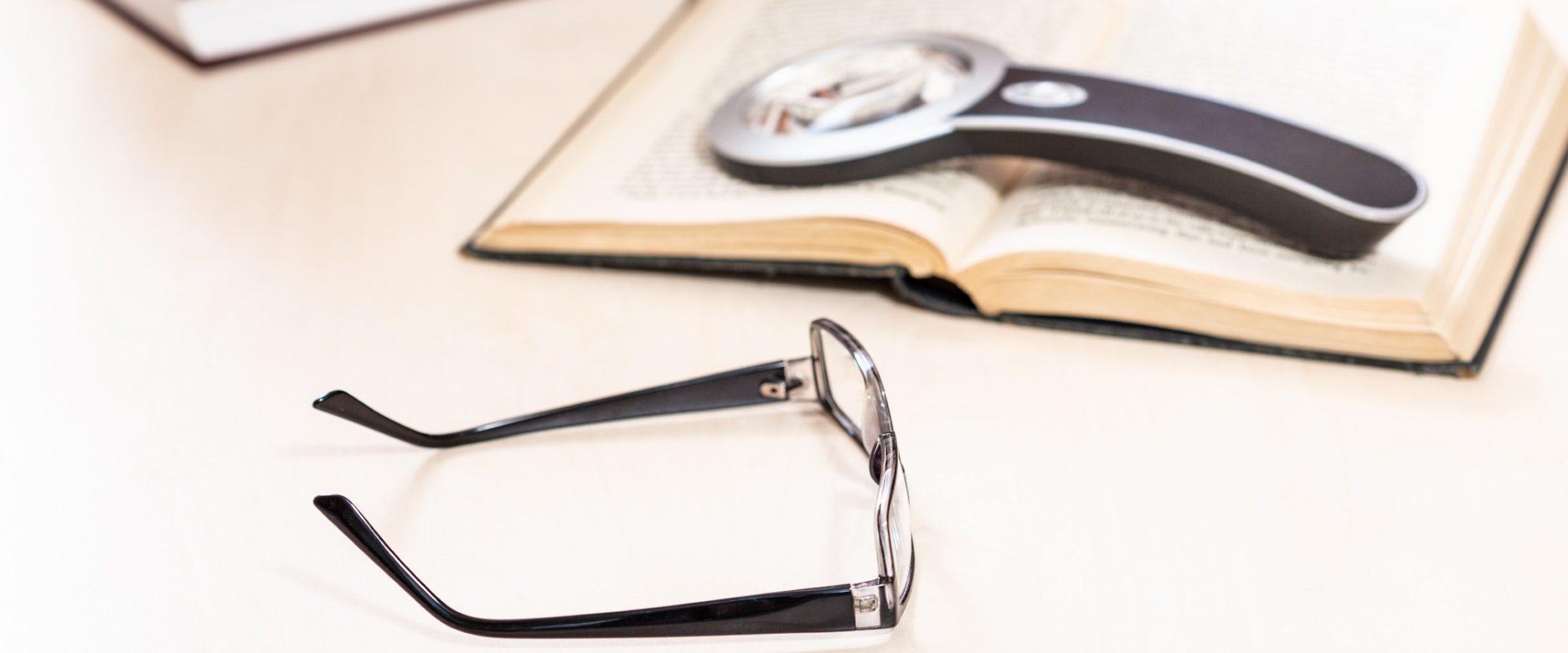 Imagine not being able to see well enough to choose your clothes, take your medication, go shopping, prepare a meal, watch the news, or read a book before bedtime. For people with low vision, doing everyday activities can be a real challenge. But it doesn't mean they have to give up. If you suffer from low vision, you can still do the things you love by learning new techniques and using low vision assistive technology devices. Vision rehabilitation therapists can teach you how to cook, read, write, and participate in leisure activities. Mobility specialists can show you how to get around independently and safely. And low vision therapists can help you access technology to make life easier and continue doing the things you enjoy.
See your eye doctor.
If you're having trouble seeing, even with eyeglasses on, the first step is to get your eyes examined by an ophthalmologist or optometrist. They can refer you to low vision specialists in your area. These specialists can recommend the best low vision devices for you — everything from magnifiers and talking watches to text readers and navigation aids.
Assistive technology for seniors with low vision.
There's a brave new world of assistive technology available for people with low vision. It ranges from low tech to high tech, low cost to high cost, and old-fashioned to futuristic. To give you an idea of what's out there, here are a few ways assistive technology can help you continue living as independently as possible.
Magnifying glasses
Can help you see better. Some people prefer to have a magnifier on a stand so they can have their hands free to sew or knit. There are also magnifiers designed to help you watch television or see a computer screen. A more high-tech version of a magnifying glass is the Claro MagX ­app for your smartphone or tablet. Simply hold your phone in front of an item you need to magnify and use the app to zoom in and apply color filters.
Video magnifiers
These devices allow you to place printed materials on a scanner and see them magnified on a monitor. They can be handheld or mounted on a stand. Stand-mounted magnifiers often have a text-to-speech function, which reads the text aloud. Popular models include the handheld Pebble HD and the desktop Merlin elite.
Be My Eyes
You can use this free app to connect to a sighted volunteer through a live video call. Volunteers help with short, simple tasks such as checking expiration dates, distinguishing colors, reading instructions, or navigating new surroundings.
Handy kitchen aids
Cutting fruits and vegetables, pouring liquids, and cooking on a stove can be difficult, if not outright dangerous, for people with low vision. Solutions such as large timers, beeping measuring cups, and light and dark cutting boards that contrast with foods so you can see what you're slicing make meal prep easier.
Audio books
If you're losing your vision, one of your greatest concerns may be the possibility that you can no longer read. Fortunately, just about any book, magazine or newspaper is available in a variety of audio formats. You can borrow them from your local library or LibriVox. Or buy them from Spotify or Audible.
Smart speakers
The Amazon Echo and Google Home can be controlled by your voice. You can listen to audio books, talk to friends and family, set alarms and reminders, control lighting, shop online, listen to news and weather, play games, and much more.
WayAround
Use this app and smart WayTags™ (stamp-size stickers) on items around your house. You describe what the item is (like washing instructions or expiration dates) and add any details you want. For example: This is a red shirt that matches my khaki, gray and navy slacks. Once you've tagged something, simply hold your phone next to the tag to hear the instructions. Coming soon: tags in public places that can help you find your way around.
iBill
If you want to know how much cash is in your wallet, this battery-operated device will identify the denominations of U.S. currency using speech, vibration and tone patterns. The iBill is small enough to fit on a keychain. For privacy, you can plug in a small earphone.
Digit Eyes
This shopping app reads a barcode and names the product for you. It can also be used to record your own labels for household items.
Talking GPS
Navigation apps, such as BlindSquare, Nearby Explorer and RightHear, work with your smartphone to provide audio directions to different locations around town. You can also use the apps that come with your phone, such as Google Maps and Apple Maps. Just enable Voice Navigation in your phone's Settings.
eSight
This futuristic headset can provide enhanced vision for people with low vision. (Some people have seen their visual acuity go from 20/600 to 20/20.) A small camera in the headset sees what you're looking at and displays it on two high-resolution screens. The quality of the image can be adjusted for brightness, contrast, or sharpness. You can also zoom in or out for reading or seeing at a distance. In addition, the device allows you to stream content from your phone.
See the way to a healthier, happier lifestyle.
At Freedom Village, wellness is a way of life. From fitness classes and delicious dining to engaging activities and preventive health screenings, you'll discover opportunities to help you thrive. The highly trained therapists in our health center also offer low vision screening, and can show you how to use assistive devices to help you maintain your independence. To learn more, get in touch.