10 Woodworking Projects for Seniors Looking to Make Holiday Gifts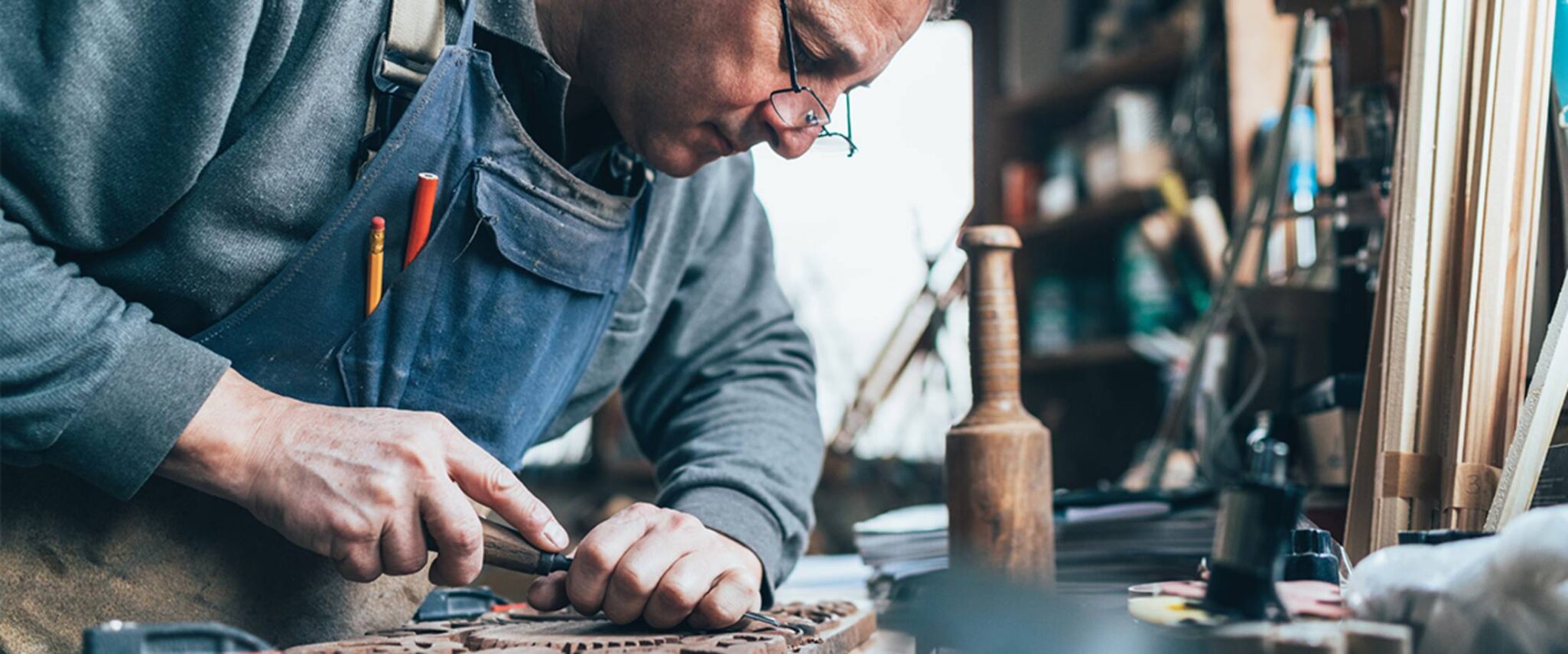 You can make the holiday truly special by using your skills and interests to create personalized homemade gifts for the holiday season. Your loved ones will be touched to receive a one-of-a-kind present from you.Many seniors pick up new hobbies — or rediscover old ones — in their retirement years, and one of the most popular is woodworking. Woodworking offers therapeutic, calming benefits, and the hobby has been linked to improved emotional and cognitive function because it combines creativity with precision.Explore these woodworking projects to find one (or a few!) that fit your skill level and would appeal to the recipient.
10 Woodworking Projects that Make Great Holiday Gifts
This simple woodworking project makes a chic gift for anyone with a modern aesthetic. Carefully cut three pieces of wood and glue them together to make these stylish bookends.
Handmade baby items are always a thoughtful and treasured present. This A-frame baby gym is both beautiful and useful. You can choose to make your own hanging toys or attach some store-bought items if you'd prefer.
You might have someone in your life who loves to host dinner parties or someone who's moving into their first house or apartment. This shaker set would be a unique holiday gift idea.
You can paint this magazine holder or leave the wood bare, but the simple style will appeal to a lot of people on your holiday list.
A jewelry box is a thoughtful gift, and a classic design like this one will fit in well with most decor. A jewelry box may seem like a holiday gift for women, but men could also use it for watches, cufflinks or sunglasses.
These tools would be very helpful for people who make a lot of video calls because they'll hold their device in place while they talk. Sending them this present might even be a sweet way to remind them to call more often.
A lap desk is great for anyone who works from home. They can use it in bed, on the couch or in a comfy chair. And this design's folding legs make the lap desk easy to store when it's not in use.
8. Bathtub Shelf
This is a simple woodworking project but a really helpful bathroom accessory. You could wrap the shelf with some bath salts, moisturizing soap or scented candles to give a self-care bundle.
Coasters are easy to make but an elegant gift. You can wrap four or six in twine or ribbon when you give the set.
A homemade cutting board is a wonderful gift for those who love to host parties. Your present may even make a yearly appearance at future holiday meals.
At Freedom Village at Brandywine, our Woodworking Shop offers you the opportunity to try your hand at this hobby without having to invest in every specific tool yourself. With the community's Arts & Crafts Studio and our many craft-specific clubs, you may be able to give a variety of handmade holiday gifts. To find out more about the enriching activities at Freedom Village at Brandywine, reach out to us. We'd be happy to tell you more about our community.