What Is a Continuum of Care and Why Is It Important?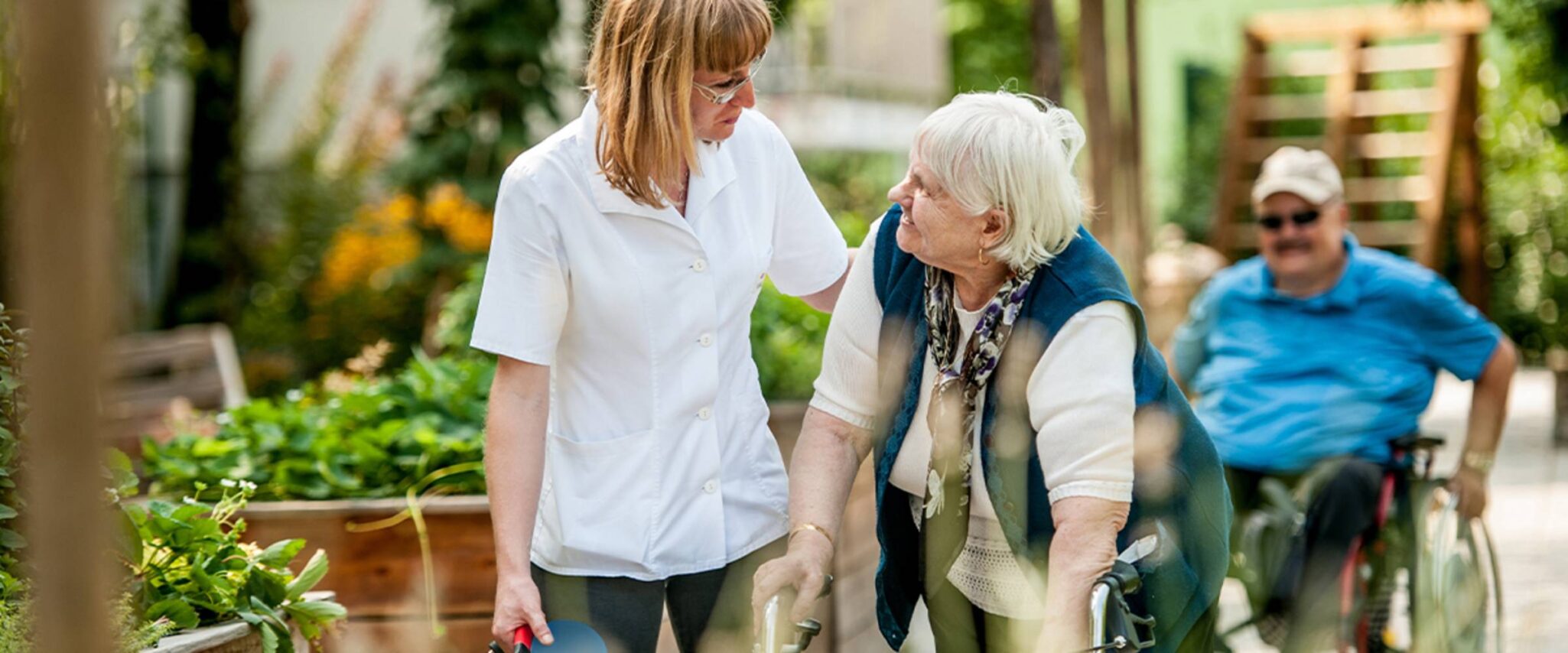 The full spectrum of levels of senior care available in a retirement community that can meet the needs of the vast majority of older adults. If necessary, a resident can progress along the spectrum of care without having to move to a new community.
What Are the Levels of Care on the Continuum?
Independent Living
Independent living neighborhoods are designed for seniors who don't currently have daily care needs but want to live a healthy and engaged lifestyle with easily accessible amenities, abundant social opportunities, and practically no maintenance.Most seniors who select an independent living neighborhood in a community that offers a continuum of care do so because they want the peace of mind that comes when one has higher levels of care available if they ever need it. If an unanticipated health event happens, they'll know that they already live in a community that can and will care for them.
Personal Care
Personal care provides seniors the assistance they need with the activities of daily living, which include walking, transferring, dressing, toileting, bathing, grooming and medication management. A personal care resident may not need help with every activity. Team members will work with residents and their families to create a care schedule that provides the support the resident needs to promote independence.
Memory Care
Memory care is a residential care neighborhood for people living with varied stages of dementia. These neighborhoods also offer assistance with activities of daily living, but they add specialized activities, structured environments and heightened safety measures to lower stress for residents and increase peace of mind for their loved ones.
Skilled Nursing Care
Skilled nursing care serves seniors with acute conditions that require 24-hour support from a comprehensive team of health care experts, including nurses, nursing assistants, a social worker, dietitian or nutritionist, a medical director, health care administrator, and a health care liaison. A stay in a skilled nursing neighborhood can be short-term, for instance, when a senior is recovering from a severe illness, surgery or hospital stay. Other residents live with chronic conditions and stay in the community to receive long-term care.
Rehabilitation
After an illness or injury, short-term rehabilitation brings together a skilled therapy team to help seniors get back to their lives as soon as safely possible. Community residents can recover from a health challenge on their own campus. Seniors can grow their strength and abilities in an optimized environment with 24-hour support if they need it.
What Is a Life Plan Community?
A Life Plan Community, also known as a continuing care retirement community, provides a continuum of care and allows residents to transition seamlessly between levels of care. Some Life Plan Communities offer a Life Care contract to qualifying residents who move into independent living. Under this type of contract, considered the gold standard in senior living, a resident can move through the necessary levels of care without significant changes to their monthly expenses.
How Does a Continuum of Care Help Seniors?
Once seniors move into their chosen Life Plan Community, they enjoy priceless peace of mind, knowing they have a smart plan for many of life's unknowns. They know that choosing this type of community means they will only have to move to one new campus, and they won't become a burden on their loved ones in the future. In fact, many view a move to a Life Plan Community as a gift to their children.
If you'd like to know more about the full continuum of care, levels of care or contract options available at Freedom Village at Brandywine, we invite you to reach out to us. We'd be happy to answer any questions.