Top 17 Outdoor Things to Do near Brandywine Valley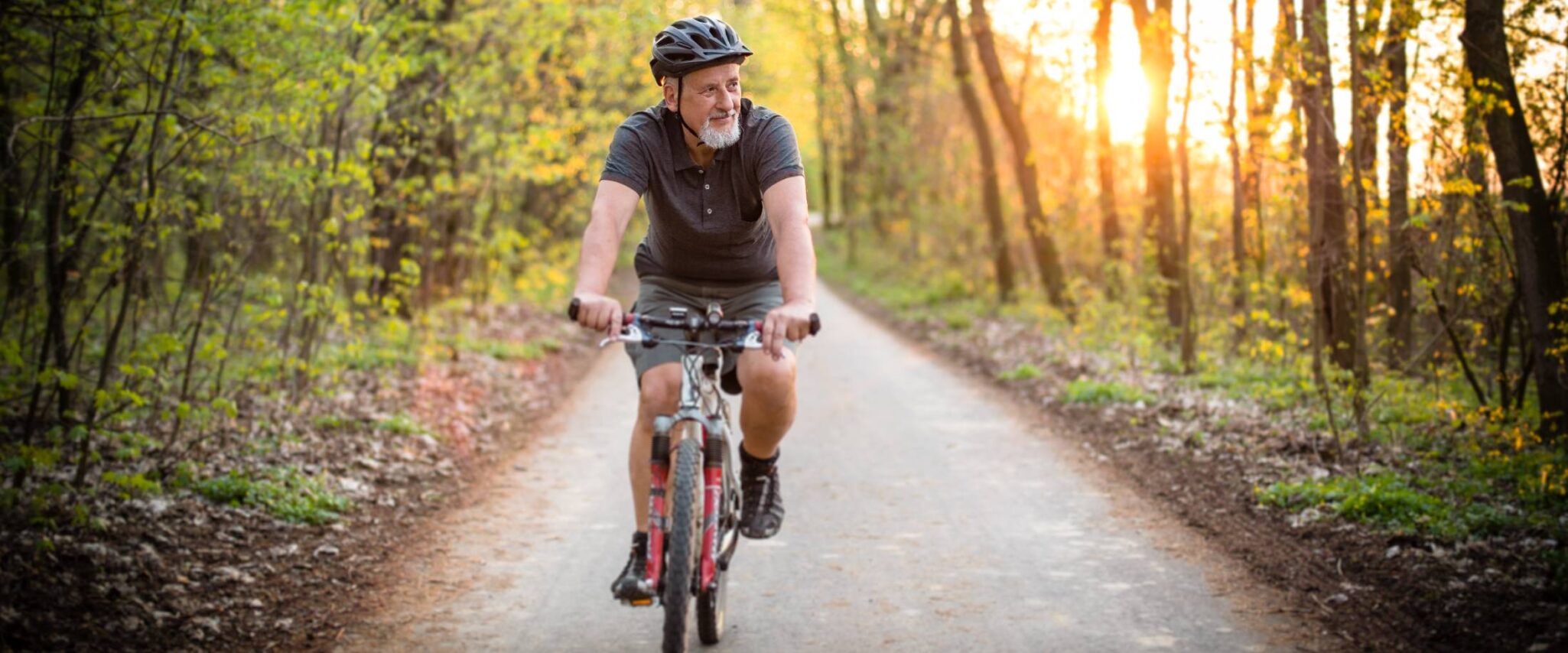 Nestled amid the rolling hills of southern Chester County is the Brandywine Valley, PA. It's here the Battle of Brandywine was fought and where the paper was milled for the Declaration of Independence and America's first currency. It's easy to get to, just minutes from Philadelphia International Airport and just a short drive from New York, Baltimore, and Washington, D.C.  The history and beauty of this area give rise to fascinating things to do in the Brandywine Valley. Drive through the Brandywine on Routes 100 and 152, and you'll glimpse estates hidden in the trees — this is after all where the du Ponts made their fortunes and built their majestic mansions. Meander past wildflower fields, along rivers, and through lanes shaded by oaks and tulip trees, and you'll see the landscapes immortalized by three generations of Wyeths, among our nation's most celebrated artists. There's much to explore — from canoeing the rivers to walking under orchid archways at the Longwood Gardens. Don't miss these things to do in the Brandywine Valley:
Longwood Gardens
Located in Kennett Square, this botanical masterpiece is among America's greatest gardens. It features majestic fountains, remarkable horticulture displays, and includes forest rambles and walks in Italianate Gardens. The 4-acre conservatory is filled with nearly 6,000 kinds of plants and features a tropical hothouse of orchids. You enter a room where orchids drape from the walls, flow from orbs, and form a captivating 12-foot archway.
Brandywine River
From headwaters in rural Pennsylvania to where it meets the Delaware River, the Brandywine River flows along lush and picturesque countryside. With its numerous access points and many miles of placid waters, this waterway is the reason canoeing is one of the most popular things to do in the Brandywine Valley. A common canoe route begins in West Chester, Pennsylvania, at Shaw's Bridge Park, and ends about 11 miles downstream at Delaware's Brandywine Creek State Park.
Brandywine River Museum of Art
Combining a 19th-century mill and modern steel-and-glass construction, the museum is located just a few miles outside of Wilmington. It features an outstanding program of collections and exhibitions of American art, with a special focus on artistic practice in the Brandywine Valley, PA. It's known for its galleries dedicated to the Wyeth family of artists, including N.C. Wyeth and Andrew Wyeth.
Brandywine River Trail
Take a walk along the Brandywine flood plain and explore a variety of habitats, including forests, wetlands and meadows. This 1-mile round trip will take about 20 or 30 minutes at an average walking pace. Start at the corner of the parking lot near the Brandywine Conservancy and Museum of Art, on the river side.
Nemours Estate
Once a du Pont home, this mansion is modeled on the French palace of Versailles. The gardens draw from the work of famous French sculptors, and the 300-acre grounds include fountains, artwork, gilded sculpture, and a chauffeur's garage with a collection of vintage automobiles.
Hagley Museum
Located along the banks of the Brandywine River, Hagley Museum is the site of the gunpowder works founded by the du Pont family in 1802. Learn where the du Pont family story began and view DuPont™ innovations, from nylon stockings to Teflon™ to NASCAR race cars. Eleutherian Mills, the Georgian mansion that was the ancestral home to five generations of du Ponts, gives a glimpse of life in the 1800s.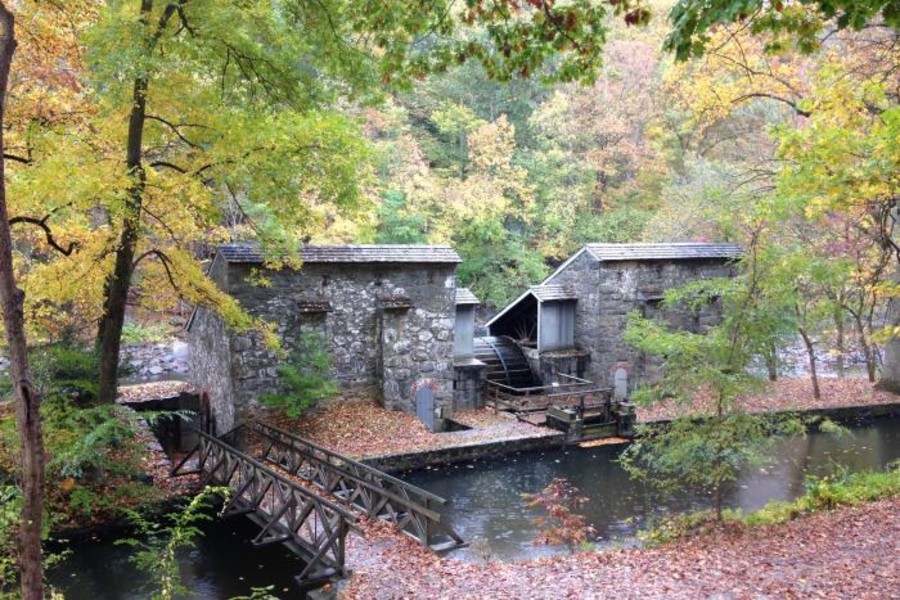 Source: https://www.brandywine.org/conservancy/preserves/birmingham-hill-preserve
Winterthur
This is a country estate so big it has its own post office address. The 982-acre family residence is now a museum showcasing collections of American furniture and decorative arts. The gardens and architecture show great attention to detail, including precisely placed flowering bulbs in the hillside known as March Bank.
Downtown West Chester
Named one of the world's most perfect small towns, West Chester offers a variety of things to do in the Brandywine Valley. It has both a quaint and charming historic district and a hip and eclectic South Side. Explore the locally owned restaurants and cafés, many with sidewalk outdoor seating. Locals love the gelato choices at D'Ascenzo's.
Chester County History Center
Here you'll find the most comprehensive resource documenting and understanding the history and people of Chester County and the Delaware Valley. Records date from European settlement in the 1600s, and the museum houses over 80,000 objects in its collection. Exhibitions and tours shed a fascinating light on over 300 years of local history.
Stroud Preserve
This mosaic of once-pastured grasslands, working farmlands and woodlands covers over 570 acres in West Chester. It's a unique site for recreation, education and scientific research, demonstrating the balance between conserving natural habitats and protecting a watershed that provides drinking water. It offers hiking and equestrian trails as well as river kayaking and canoeing.
Black Rock Sanctuary
The sanctuary's 119 acres of wetlands, woodlands and meadow are dedicated to wildlife habitat and public use. Walk along the interpretive trail and visit the educational stations along the way to learn about the history, geology, flora and fauna of the area. And bring your binoculars. The sky over Black Rock is a flyway for migratory birds along the East Coast. And the wetlands attract a rich variety of waterfowl.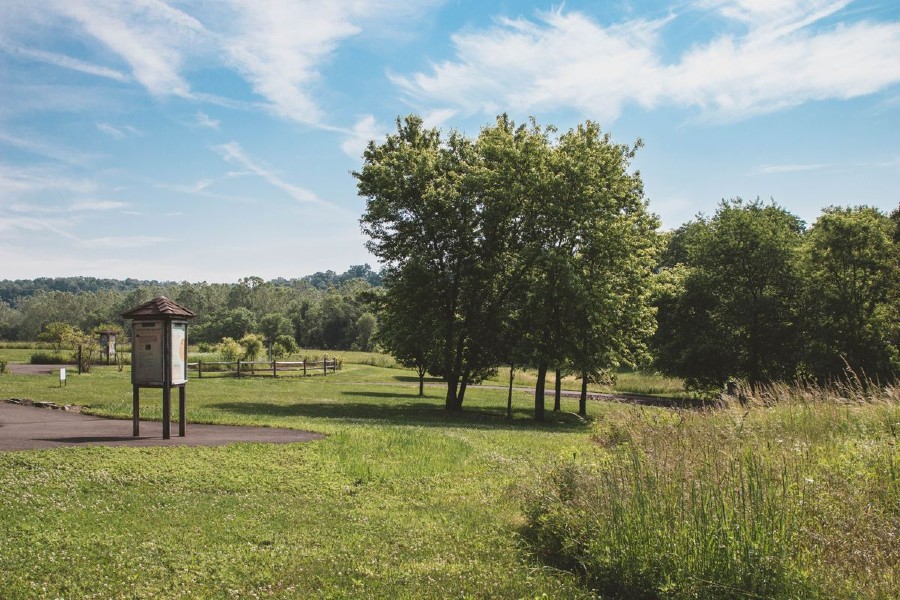 Source: https://www.chesco.org/4624/Black-Rock-Sanctuary
Sandy Hollow Heritage Park
This park marks the spot during the Revolutionary War where the Battle of Brandywine was fought. On the 1-mile pedestrian path is a board commemorating the British and American soldiers who fell during the conflict. Their shared gravesite is in the nearby Birmingham Burying Grounds.
The Brinton 1704 House
This two-story restored Quaker home is made of stone in the medieval English style. It was built by William Brinton and is operated as a historic museum. The walls are 22 inches thick, and the steep roof is supported by chimneys at both ends. You can view its fascinating architecture and period furniture on a weekend tour.
Pete's Produce Farm
Once a roadside store, this sprawling farmers market is famous for its hand-picked sweet corn, strawberries, pumpkins, herbs, vegetables, plants and more. Stop in for a jar of homemade dressing, your favorite preserves, or baked goods such as pies, cookies and doughnuts.
Birmingham Hill
Step into our nation's history at the Birmingham Hill Preserve. Now a verdant pasture, it was the site of the first and second defensive lines of the Continental Army during the Battle of Brandywine. This pivotal battle of the Revolutionary War was led by General George Washington against the British Army.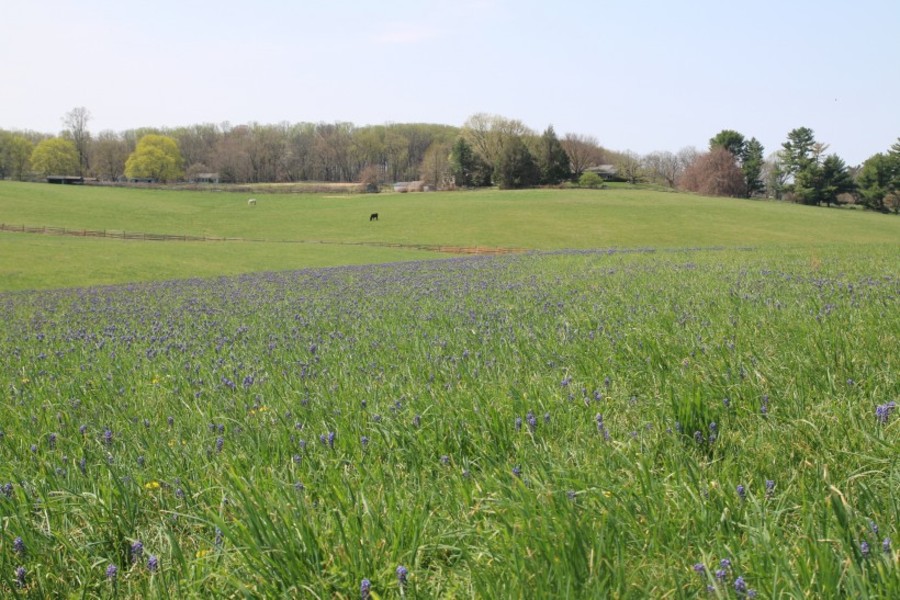 Source: https://www.brandywine.org/conservancy/preserves/birmingham-hill-preserve
Brandywine Battlefield Park
Is historical exploration on your list of things to do in the Brandywine Valley? The Battle of Brandywine was fought in West Chester in 1777. This park marks the epicenter of George Washington's encampment during the battle. It offers visitors a 20-minute movie on the battle's  history, a museum, and two historic house tours, as well as seasonal reenactments of the battle.
The American Helicopter Museum & Education Center
The country's only helicopter museum offers a family-friendly experience where visitors of all ages can get a hands-on experience of rotary flight. There are over 35 aircraft on display, including helicopters, autogyros and drones. Exhibits include legendary pilots, a helicopter flight simulator, and a close-up look at a M.A.S.H. (mobile army surgical hospital).
Retiring to the Brandywine Valley
Imagine living in heritage-rich Chester County near all the best things to do in the Brandywine Valley. Freedom Village at Brandywine is located in Coatesville, PA, part of the Greater Brandywine Valley area. We're near Philadelphia and New York City, and just minutes from Thorndale train station. Our community of active retired adults enjoys the array of social, recreational and cultural activities we offer on campus, as well as easy access to everything this wonderful region offers. Learn more about the Brandywine Valley and our place in it. Call us today at 484-320-3250.