Why You Should Tour Retirement Communities During the Holiday Season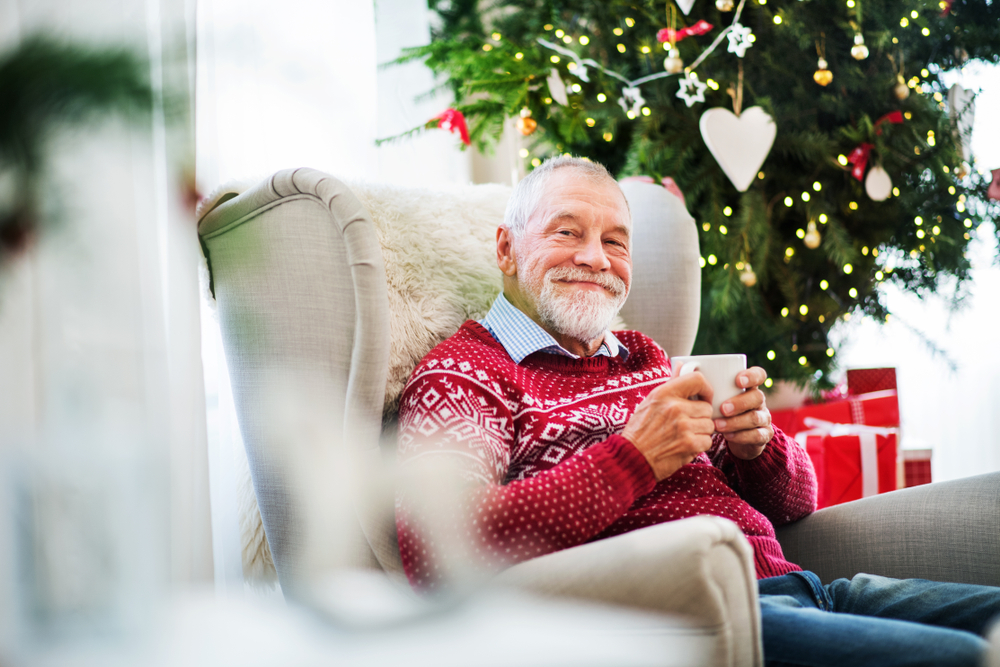 Think of all the reasons you enjoy the holidays: the decorations, the food, coming together with family and friends. These are also the very reasons touring senior living communities during the holidays is a great idea. It gives you a chance to experience their lifestyle (including sampling the food and activities) and it's a great time to meet the residents and their families.
It's The Most Wonderful Time of the Year
(to Tour Senior Living Communities)
If you're considering senior living options for yourself  retirement community for yourself or a loved one, here are some reasons to tour senior living communities during the holidays:
Inclusiveness: How does a community handle different beliefs and cultures? With holidays like Christmas, Hanukkah, and Kwanzaa occurring in the winter months, a senior living community tour is a chance to see for yourself how they honor different faiths and customs. This could be especially valuable if your own beliefs are an important deciding factor for you.
Socializing: The holidays are a time of celebration, so people are likely to be especially outgoing and friendly. That's why touring is a great way to meet new people; you'll have readily available conversation topics to help break the ice.
Festive decorations: Communities are usually beautifully decorated during the holidays because they realize families are often in town visiting. It's also a way to provide some of the family traditions residents enjoyed in their own homes.
Family time: Because families tend to gather during the holidays, you'll be more likely to meet current residents and their visiting loved ones.
Holiday celebrations: A planned event or activity makes it easier to get to know people. For example, some communities invite people to events where you can learn how to create your own holiday wreath or whip up a special winter-themed dessert. Or select residents open their apartments to touring visitors so you can see a variety of decorating styles. You might also be able to attend a musical celebration, perhaps including a community chorus or band. In such situations, it's easier to see how the residents interact with each other and the staff. Holiday senior living tours will also give you insight into the community's unique spirit and energy.
New year rush: It's not uncommon for people to resolve to simplify their life or find a senior living lifestyle that offers a continuum of care by exploring their options at the start of a new year. By touring during the holidays, you'll have a chance to beat the new year rush.
Seasonal savings: Most communities raise their entrance fee and/or monthly service fees at the start of the year. By touring toward the end of the year, you're more likely to be able to lock in a lower price than if you wait until after the new year. Communities may also offer incentives like a moving allowance or discounted fees for a certain number of months.
Family meeting: Since most people gather with family  during this time of year, touring senior living communities during the holidays offers you a chance to get everyone's input. You can also reassure your family that you're making the right move and you can answer any questions they may have.
The Gift of Planning for Your Future
Friendship Village at Brandywine is a vibrant Life Plan Community offering independent living and a range of senior care options. To learn more about our lifestyle and benefits of our levels of care, contact us here.