What Is Dementia-Friendly Design in a Memory Care Community?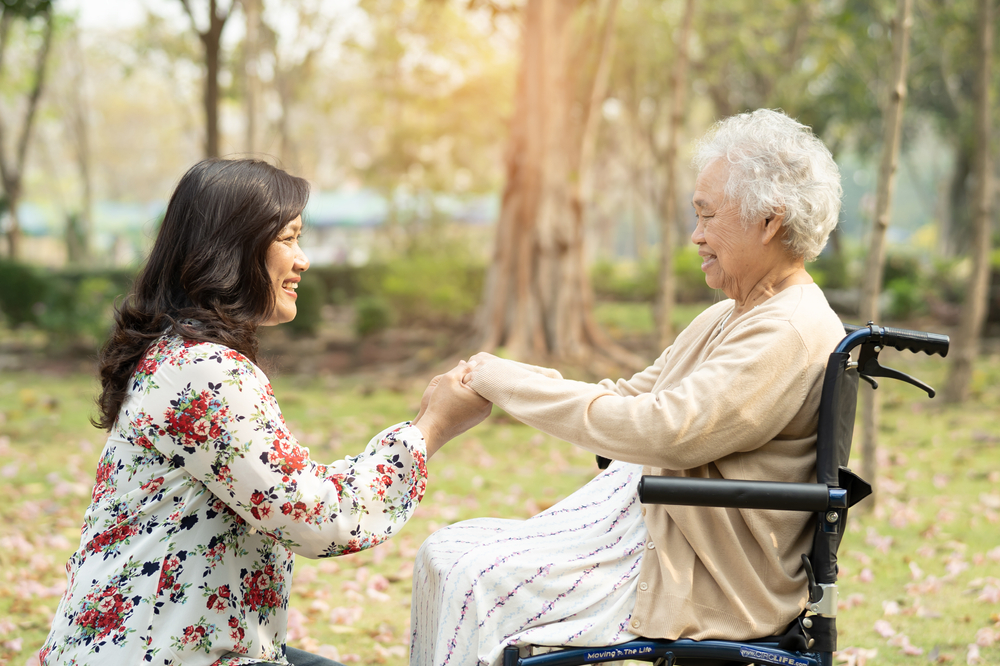 As memory care evolves, we're seeing a shift toward intentionally designed communities that improve the quality of life for people with Alzheimer's disease and other forms of dementia. A traditional long-term care setting can be intimidating and confusing for an individual with memory loss and cognitive decline. The goal is to design spaces that feel more homelike and less like a medical building, with familiar features and all the comforts of home.
With a person-centered approach to memory care, every detail is carefully planned to provide positive experiences for residents and their families. That's why the best memory care programs, like the one at  Freedom Village at Brandywine, are focused on using design to create inviting and homelike memory care neighborhoods. Below are some of the ways a dementia-friendly design can improve daily life and what to look for in a memory care community for your loved one.
Addressing Sensory Needs
The sensory experience is an important part of the living environment, especially for those with dementia and other memory impairments. Addressing sensory needs by reducing negative sounds and visually confusing elements can calm anxiety and help those with memory loss retain a sense of place. Using white noise and/or soothing music can help ease agitation. Visually appealing elements (e.g., flowers, plants or visual art) may also be helpful, as well as the subtle use of aromatherapy with scents of fresh citrus, lavender, or even fresh-baked bread.
Minimizing Overstimulation
People with dementia may feel confused or disoriented in an environment that's overstimulating, noisy or chaotic. Well-designed spaces can minimize environmental stressors by reducing visual clutter and keeping medical equipment tucked away when not in use. Floors and walls with contrasting colors can help with orientation and spatial perception, and designs that use plain patterns and pleasing colors help create a warm and reassuring environment. Sound-absorbing materials, such as carpeting and acoustical ceiling tiles, can help soften jarring sounds.
Creating Familiar Spaces
Using design elements to create a relaxing and familiar environment benefits residents from the moment they move in and throughout their journey. For example, personalizing each resident's entryway door not only helps with wayfinding, but also helps create a sense of belonging and familiarity. Encouraging residents to personalize their residences with furnishings, artwork, and other family items from home can provide comfort in a new place. These familiar elements help residents feel at home in their surroundings.
Strengthening Social Connections
Dementia-friendly design in memory care neighborhoods increases socialization and social support, which can positively affect emotional, mental, and even physical well-being. The best communities have intentionally designed common areas where residents feel comfortable spending time with others, which can provide a renewed sense of purpose and well-being.
Ensuring Safety and Security
A well-designed memory care community is built with the latest safety features to prevent falls, reduce wandering, and provide a secure environment for residents. In addition to secure entrances/exits and 24/7 emergency response systems, residences should be equipped with slip-resistant floors, anchored handrails, grab bars in bathrooms, and more. These safety features protect the physical safety of residents and provide peace of mind to their family members.
Encouraging Outdoor Experiences
Dementia-friendly design extends beyond indoor structures to include secure outdoor spaces, with opportunities to exercise and reduce the sense of being "cooped up." Safe access to the outdoors is a significant benefit for older adults with memory loss. Having access to a serene outdoor setting with a courtyard and garden areas can reduce agitation, relieve stress, and provide a sense of freedom and independence.
Experience the Difference
Freedom Village at Brandywine offers personalized, compassionate memory care for seniors in the West Brandywine, PA, area. To learn more about our memory care program and the ways our community goes above and beyond to ensure a positive and supportive environment for residents and their families, please contact us.