Specialized care is offered for those with dementia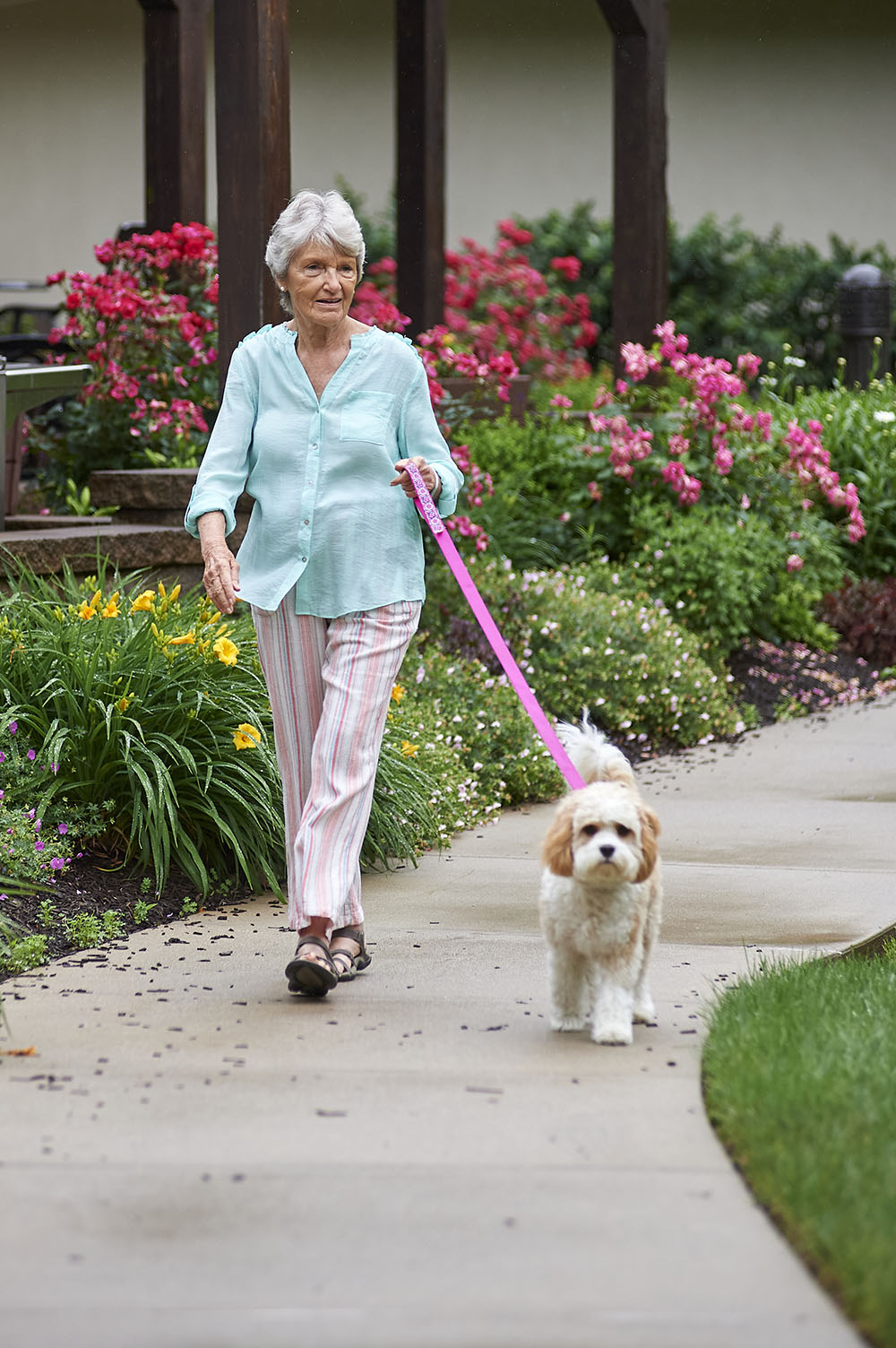 Hearing a favorite song from the past, smelling a familiar meal being cooked from childhood or cuddling with a stuffed animal that resembles a former family pet are all things that can lessen anxiety for those living with Alzheimer's disease and other forms of dementia.
"We really try to understand our client's current likes and dislikes and things they liked or disliked in the past, and bring them joy through that," said Jennifer Teller, owner of Comfort Keepers, based in West Lawn, Berks County.
In its 21st year of offering in-home caregiving and support at senior centers, Comfort Keepers offers memory care to the 50% of its clients who are living with various forms of dementia.
"Our focus is to work with them on their remaining abilities and strengths and assist them with the tasks they need help with," Teller said.
Memory care, a form of specialized care, is also offered at many senior living communities.
Freedom Village at Brandywine, a continuing care community for seniors in Coatesville, Chester County, offers memory care under the umbrella of all levels of care that is available..
"Anybody with a diagnosis of dementia or Alzeheimer's would possibly be appropriate for those services," said Nathanial Stube, director of personal/memory care.
Stube said that at Freedom Village, they are always learning new techniques and educating the staff to make sure they are putting the resident in the center of the care
"We offer 24-hour nursing, caregivers and geared programming for our dementia residents that is focused on reducing fear, anxiety and frustration that can get in the way of their daily activities," Stube said.
For seniors receiving memory care at home, Teller said, it's an environment that can work to her client's advantage. The biggest thing she tries to communicate to a family, as well as a caregiver, is the importance of keeping the routine their loved one is familiar with.
"That is what makes in-home caregiving very important, because if they remain in the house, that is one place they feel comfortable and familiar," Teller said. "If they are moved and taken out of their routine, that can cause challenges."
Comfort Keepers focuses on other familiar things to create comfort and lessen anxiety, and as a way to stimulate the senses.
"If you put on some '50s swing music, it takes them back and brings a sparkle in their eyes," Teller said. "If you bring them a certain flower they loved as a child, that can make them feel comfortable and calm. Looking at an old photo album of their grandchildren or when they were younger, are all things that help."
She said it's all about what brings a client joy, and one of the ways is through touch.
"It's coming into contact with comforting things," Teller said. "Especially for women who have cared for people their entire lives, that sense does not go away. They might forget to take medication or not remember what day it is, but they will always have those feelings ingrained in them since they were little."
She said the joy of human touch and the love and caring you get from people are everlasting.
"Those feelings don't go away," she said.
Animals also serve as a huge source of comfort and calm to clients. Holding baby dolls or stuffed animals are other alternatives.
"They remember themselves in their 20s and 30s caring for their own children," she said. "Baby dolls, stuffed animals, dogs, cats and children – it lights up the room when they have access to that."
Through her business, Teller offers a combination of relief and support to the caregiver along with the administration of care. The relief and support involves offering training and solutions, in addition to giving the caregiver helpful resources in the community. Clients receive anywhere from eight hours a week to 24/7 around-the-clock care.
"We might go in and help with the prompting and cueing for bathing and toileting for morning and bedtime routines," she said. "We can take on that role for the caregiver and give them a little bit of relief for that."
Teller said that while someone living with dementia might not be the same, it's about working with their current cognitive abilities. Comfort Keepers' challenge is helping a family understand the changes happening with their mother, father, grandmother, grandfather or spouse.
"The biggest challenge is we are slowly losing them right before our eyes," she said.
What is memory care?
Memory care is designed to provide a safe, structured environment with set routines to lower stress for people with Alzheimer's disease or other forms of dementia.
Caregivers are employed to provide meals and help residents with personal care tasks, just like the staff at an assisted living facility, but they are also specially trained to deal with the unique issues that often arise as a result of dementia or Alzheimer's.
They check in with residents more frequently and provide extra structure and support to help them navigate their day.
Click here to read full article.